Do you have a great boss? Tell us about her and win 2 tickets to an upcoming Blues game
Did you know October 17 is Boss's Day? We thought it would be fun to give the chance to brag on your boss, but get something nice for yourself — because we know you really do all the work.
Share with us why you have the world's best boss and we may send you and a guest to an upcoming St. Louis Blues hockey game with all-inclusive food and drink tickets. Not only that, but Office Essentials will deliver a special gift to your boss on Boss's Day especially from you.
How to Enter
All you have to do is leave a comment below telling us why your boss is the best by noon on Friday October 14. The entry that moves us the most will win the prize. (To leave a comment, scroll all the way down and look for "Leave a reply…" then type your entry.)
Printable boss's day certificates
In the meantime, here are a few printable Boss's day certificates you can print out and give your boss. Choose the one that applies the best. Click on the image to get a printable PDF.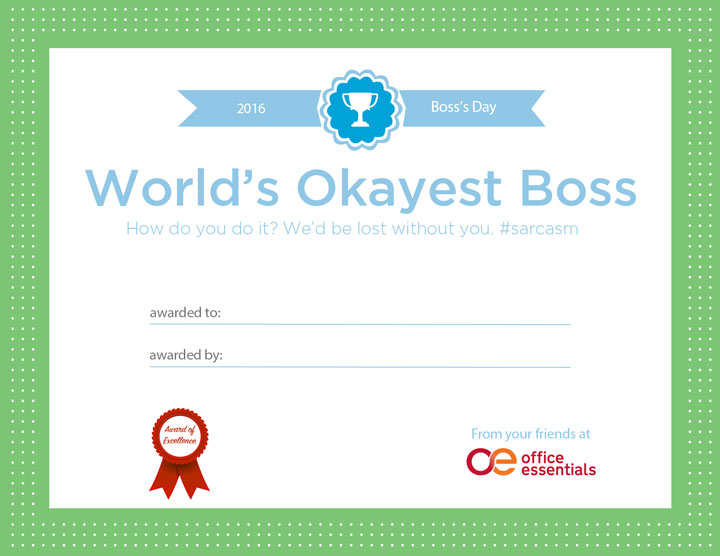 ---