While writing this post, I became curious about the origin of the phrase "there's something in the water." While there is a frustrating lack of clarity on when and how this phrase came about, there's widespread agreement that it means something along the lines of "There are so many cases of something; there are so many people or things doing a particular thing or having a certain trait, that it must come from a common source."
Whether it's really the water or not, there is something going on at OE. We have three women, Jacque, Tori and Alicia, getting ready to have babies. It's not that unusual to have women pregnant in the office at the same time, but three of them, with their due dates back to back to back, seemed pretty noteworthy.
We thought it would be fun to share our excitement (and theirs, of course) since these three lovely ladies are close to meeting their sweet bundles of joy for the first time. All of us at OE have been blessed to watch their journey unfold these past 8 months, or so, and we're so proud of these incredible women, moms, and mom-to-be. Congrats, ladies!
Jacque
Position: Customer Service
Due Date: December 15th
Boy or Girl? Won't know until birth! (See update below)
What are you most excited about? Not being pregnant!
Fun-Facts: Jacque has been pregnant for almost 2 years. She has an 11 month old girl, Stevie Zoe. Also, Jacque's dad Dave is a Sales Rep at OE, and is beyond excited to bring another little one into the family. Congrats to mom and Grandpa Dave!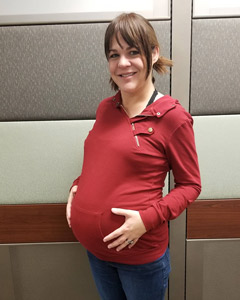 ---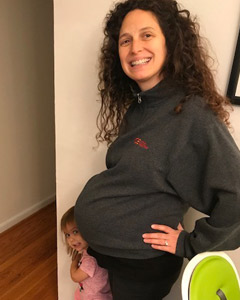 Tori
Position: Account Manager
Due Date: December 25th (Christmas Day!)
Boy or Girl? Boy, named Jesus (kidding!)
What are you most excited about? Seeing Malia with her baby brother. And not carrying around a watermelon in my belly anymore.
Fun Facts: Tori has a 2.5 year old girl named Malia. Her husband, Jeff, and her father, Jim are also OE Family members. Obviously they are both ecstatic to welcome a new baby into the OE Family! Congrats to all!
---
Alicia
Position: Furniture Operations Specialist
Due Date: February 6th
Boy or Girl? Boy, Jude Alexander
What are you most excited about? Being a first-time mom, and not having to use the restroom 20 times a day!
Fun Facts: Baby Jude is going be a superhero with all his awesome Batman gear! Her husband, Andrew, a Sales Rep at OE, is all ready to get the soccer ball out for some Dad and Son time! They are going to be GREAT parents!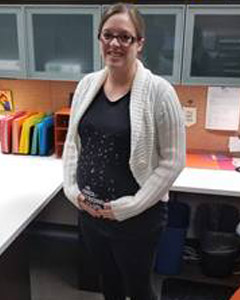 ---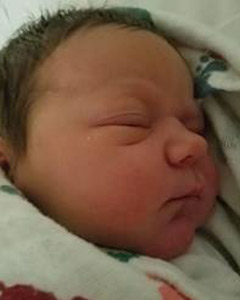 UPDATE #1!
Before we could even publish this post, Jacque gave birth to a beautiful baby girl named Dani Nichole.
Dani weighed in at exactly 8 pounds. Jacque and baby are both doing great. In fact, the day before she went into labor, Jacque made everyone at OE cookies, glazed pecans, and chocolate covered strawberries! What a trooper! Congratulations to Jacque and family! Dani is beautiful!
---
UPDATE #2!
Last Sunday, Tori gave birth to a beautiful baby boy named Louie.
Louie weighed in at 8 pounds, 3 ounces. Tori and baby are both doing great. Congrats to Congrats Tori, Jeff, and new big sister Malia.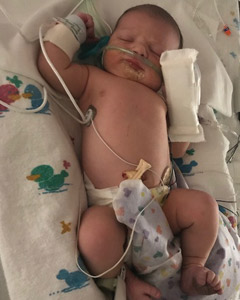 ---