…and reduce your need for service by 30%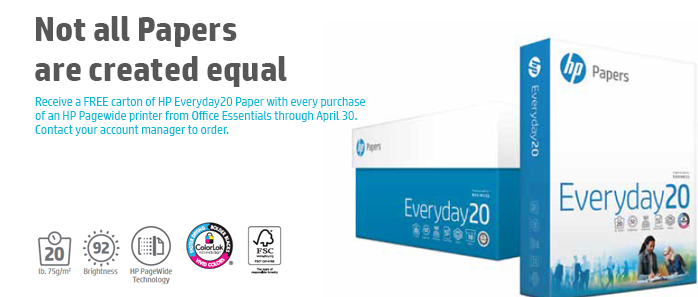 HP Everyday 20 Paper has more fiber and less filler than an average sheet. In other words, it creates less paper dust and paper dust causes extra wear and tear on your device and consumables. Like premium gas…it's a little more expensive upfront, but it saves you on consumables and protects your larger investment — in this case an HP Printer or Copier. Here are some other benefits of using HP Everyday20 Paper.
100% Guaranteed
35% Increase in the life of long life consumables
30% Decrease in Service Calls
70% reduction in jams
$.0009 cost per click savings
ColorLok Technology
The benefits you get from using HP Everyday20 come from ColorLok Technology. ColorLok® paper provides bolder blacks, richer colors and faster drying time. ColorLok technology also improves the recyclability of paper, reduces paper jams and extends the life of print devices when used with laser printers. The ColorLok paper standard program has surged to 2.1 billion reams sold since the program's inception in 2008.
Here's a side by side comparison of the same print that shows the more vivid colors acheived with HP Everyday20 paper: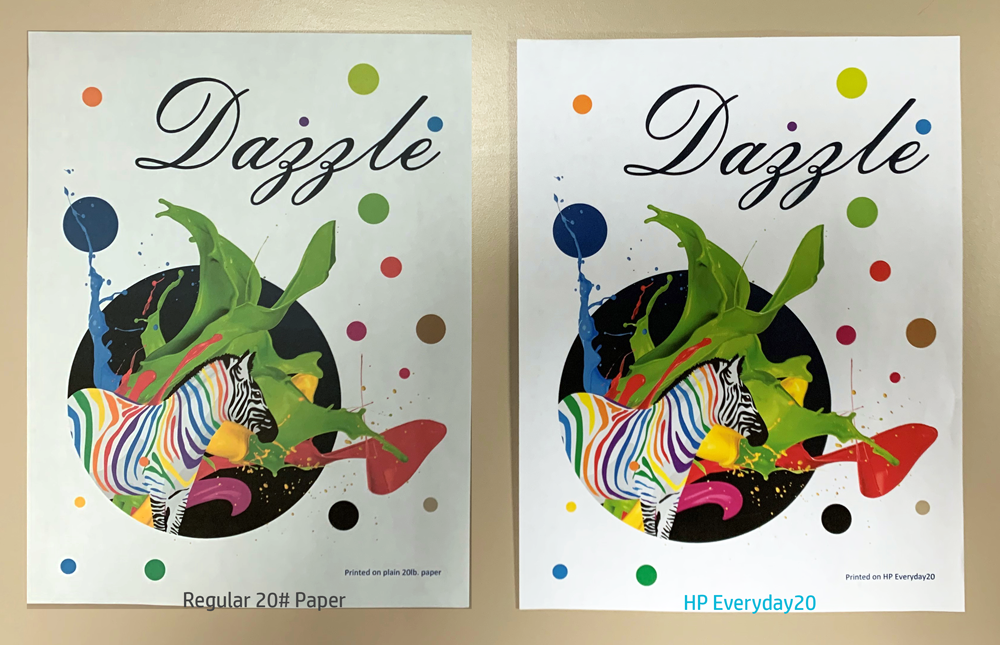 Promotion
And now through April 30, 2020, you can receive a FREE carton of HP Everyday20 Paper with every purchase of an HP PageWide printer from Office Essentials. This promotion can not be ordered online, so reach out to your account manager or email us for more information. Sample packs are available for the asking as well.