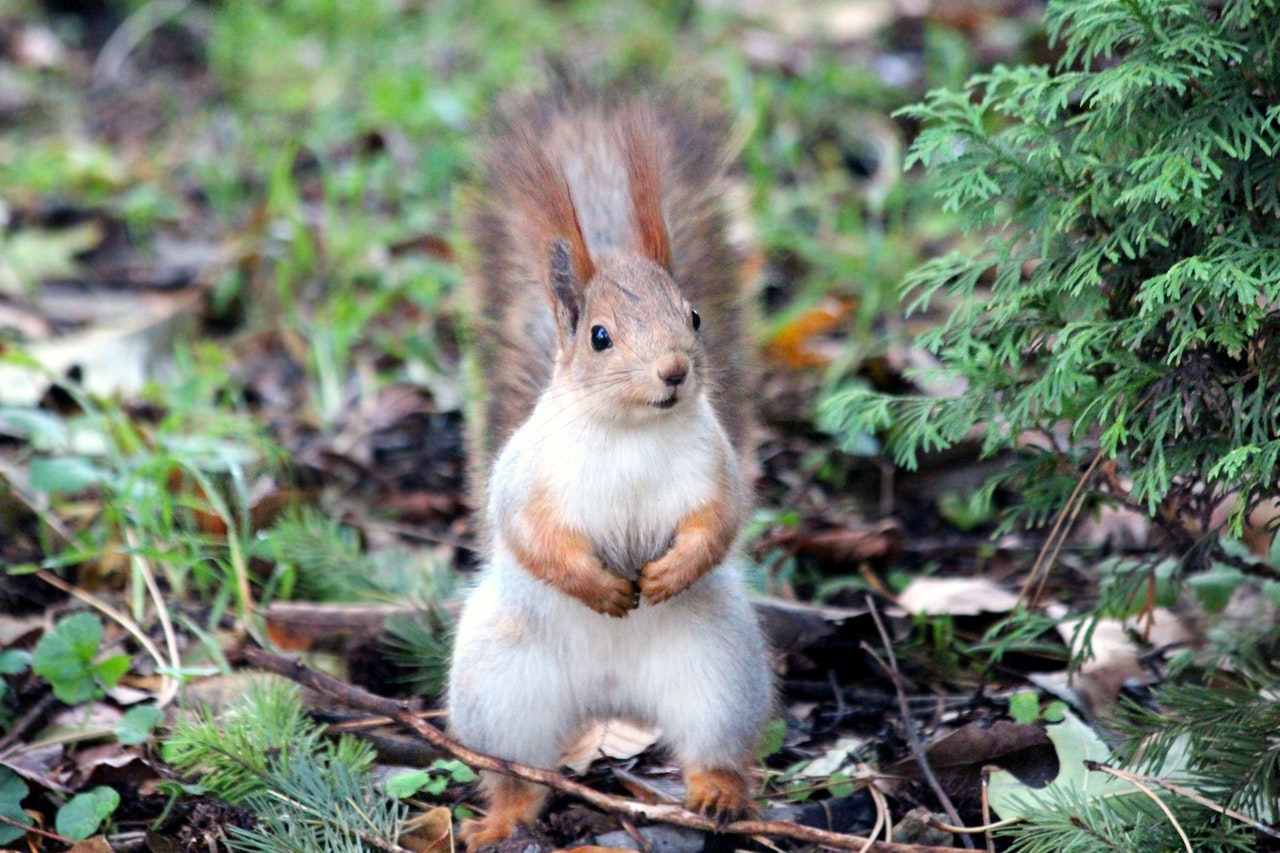 I came to work. I timed myself. I SQUIRRELED.
I failed. BIGTIME.
I didn't love the Original Squirrel Break. I didn't even like it. I honestly wasn't expecting this at all.
Here is a quick recap:
Day 1: I've got this! New me! I'm going to SLAY the to-do list I wrote on Friday! I'm pumped and ready to take on the world! And yes—I actually typed this on Day 1, up until that fateful exclamation mark.
And the work began.
50 minutes later, the timer went off right in the middle of a phone call with a client. My first break began 12 minutes late. Should I shorten the 17-minute break to 5 minutes since we were talking about her grandbaby, carry over the extra 12 minutes to the next "concentration cycle" or just shift the entire day? No idea, I would decide later? Break #1 was 3 laps around the block, listening to a podcast.
Sidenote: I love Dax Shepard's Armchair Expert. I'd love to know what you listen to—not work-related, of course!
I did return to my desk mentally reset, refreshed and in a good place.
Concentration Cycle #2 was in full swing. I'm was working on a custom contract for a client. I was in DEEP concentration mode, I had hit my stride. The timer went off.
I did not want to stop. I was in the groove. But I had promised you I would stop, so I stopped.
I spent the next 17 minutes cleaning out 2 lateral file drawers I n a way that would make Marie Kondo cry. There was no joy. There was no giving thanks.
There was only one regret— that I wasn't working on that contract because I had been in my sweet spot when I was forced to stop. And think—the actual Pomodoro Method only gives a person 25 minutes!! At least I had given myself 52 minutes in the Original Squirrel Method!
Concentration Cycle #3—I went back to the contract. By then it was time to leave for an appointment, so the contract would lie in an unfinished state for an additional TWO WEEKS.
Please note—I'm the person that only wants to touch my mail ONCE. I pitch it, pay it, put it on the calendar and RSVP. ONCE. You can imagine how this contract situation helped feed my OCD tendencies.
Alas, time for an appointment brought to light a new squirrel agitation: Drive Time. Technically I wouldn't be working—our company has a "no talking while driving" policy and I'm a rules girl. So…bank time toward my next break? Or as I was en route to an appointment, is it part of the concentration cycle package as I would be mentally prepping? And what if the meeting ran long? I couldn't just set an alarm, give a client a "hard stop" right in the middle of a furniture walk-through, so…
WHAT WAS I EVER THINKING??
Note: It wasn't even lunchtime, Day 1. I told myself it was the first day jitters. I told myself these were details to be worked out. I told myself this was part of the learning curve for my people.
You know when you set the alarm on Sunday night after a pretty epic Game of Thrones Episode (no spoilers, but did you SEE E3?) knowing it's going to be an early Monday morning? It's not a good feeling.
By the end of the second week, I was having full-blown anxiety attacks from the Squirrel Method. I would set the alarm in FEAR of it going off 52 minutes later.
Instead of starting a project, I wouldn't. I was afraid I wouldn't have time to complete the task, so I'd cherry pick—I'd do the short tasks. And then I'd find more short tasks.
After two weeks and a couple of Xanax later, I said to myself, "Self. This is dumb. You're going to get FIRED if you don't do your job. Even if you are going against your hack."
And that's when I killed the original Squirrel Break.
It just didn't work for me. If it works for you—I'm thrilled for you. If you can do the Pomodoro Method—I applaud you greatly.
I'm shifting to an alternate method this next month—a 90-minute method of concentration that mimics our sleep patterns. Originally pioneered by sleep researcher Nathan Kleitman more than 50 years ago, the basic rest-activity cycle was discovered as we move thru the 5 stages of sleep. The lesser-known observation of Kleitman's research is the SAME 90-minute rhythm during the day. However, when we're awake, the movement is from higher to lower alertness.
Oh, and by the way—after I killed the squirrel? The first thing I did was finish that contract.
The best productivity hack of all? If it doesn't work—adjust.
I'll keep you posted on Squirrel 2.0, but first—let me hear from you! Did you try the squirrel break? Do you find you need to set a timer or do you prefer to listen to your body's natural cues? Favorite breaktime activity?