We're already looking forward to 2018
Even though baseball season is the longest of all the sports, with plenty of time for storylines to unfold and take twists and turns, the end of the season always feels sudden and abrupt.
It's jarring. We're not used to baseball ending this early around here, in fact, it's only the second time since 2010 that the Cardinals aren't in the playoffs or hosting a playoff game. 2010?!
If you aren't from St. Louis, it's hard to imagine how much attention the Cardinals capture in our daily lives. The whole city pulses with the daily ups and downs of the team. I'm sure it's the same in other cities, but around here the Cardinals are a huge part of our collective identity.
That's why Office Essentials is so proud to be a sponsor to the Cardinals. All of us live work and play in St. Louis. (Well, all of us except our Kansas City crew, but that's another post.) We're Cards fans, and we're St. Louis fans, and we love being involved with as many successful, iconic St. Louis institutions as possible. (See, here we are…)

Throughout the year we got to take part in opening day, have customers throw out first pitches, bring Fredbird with us to fun places, have suite nights and hold an executive seminar in the Busch Stadium conference center with John Mozeliak. In between all that, we went to many games. Here are a few pics from the year…if you missed any of the fun, let your salesrep know you want to join us next year!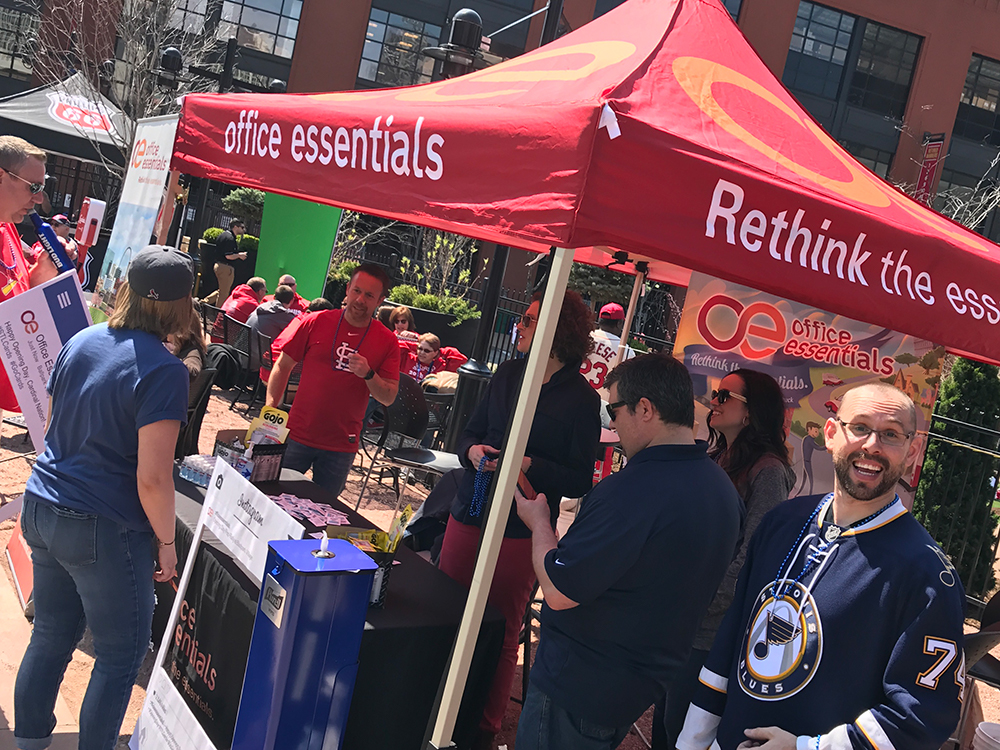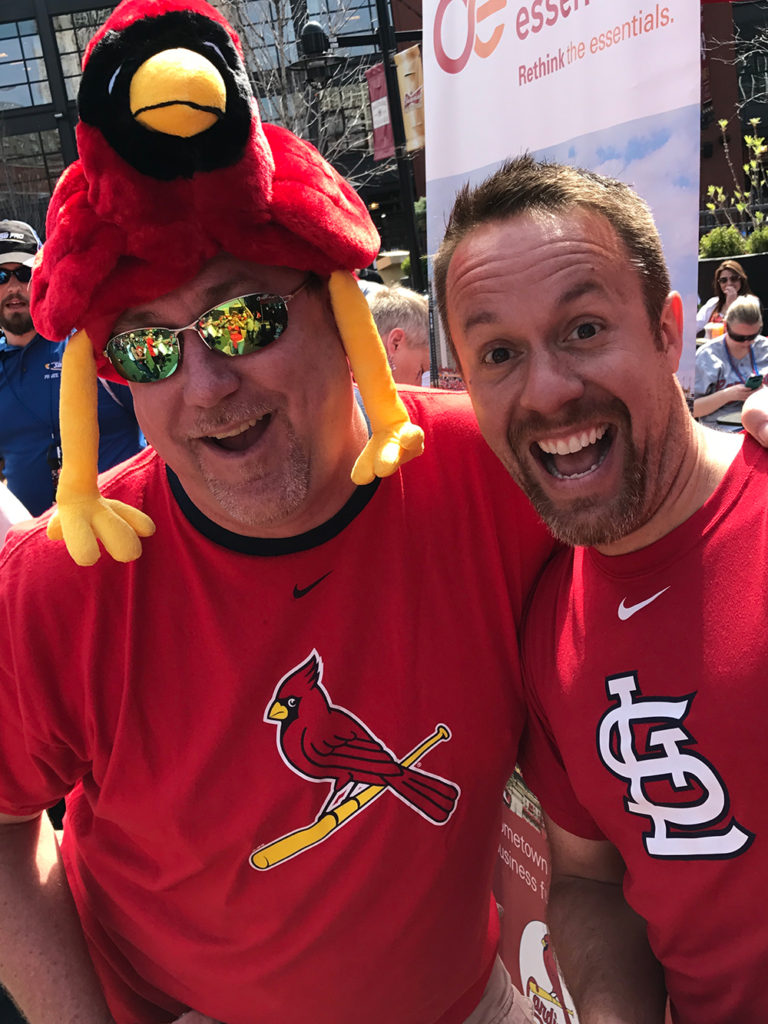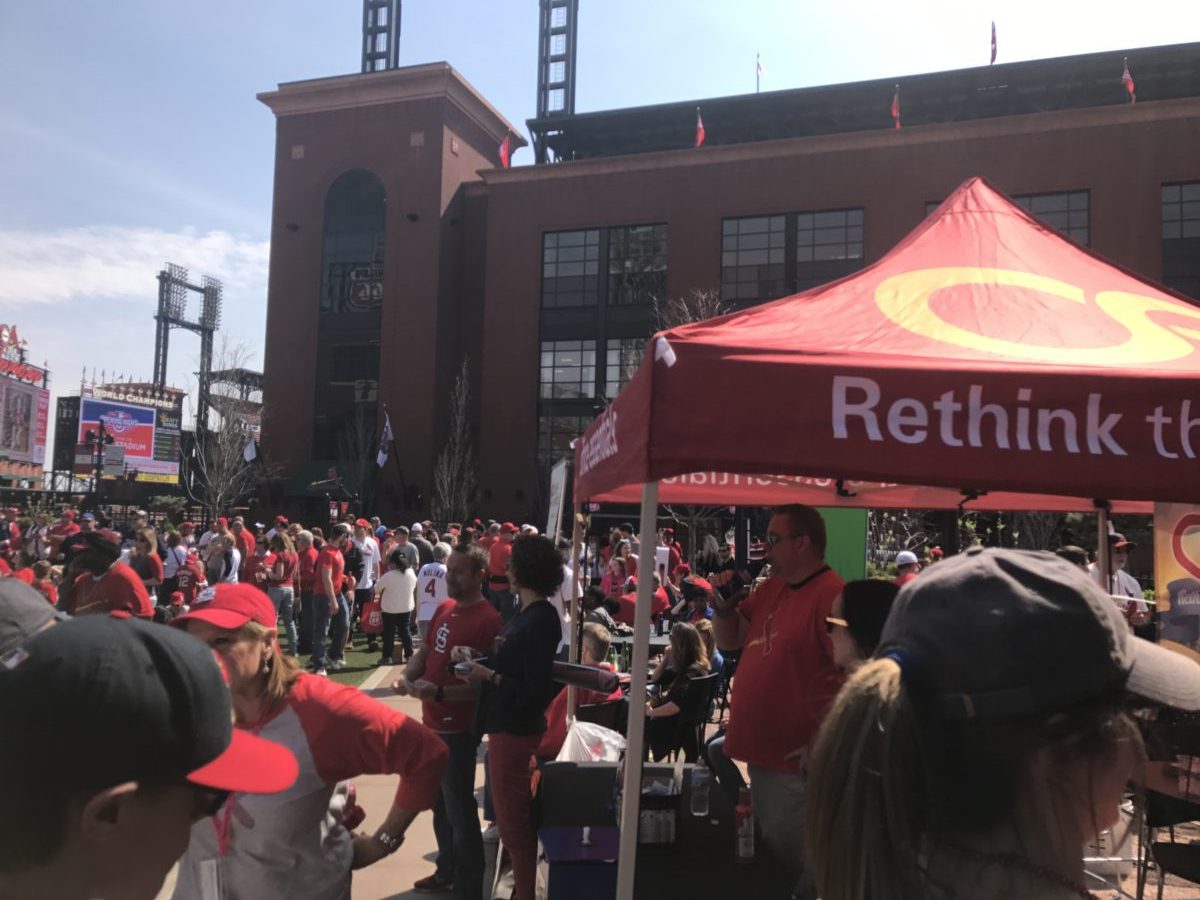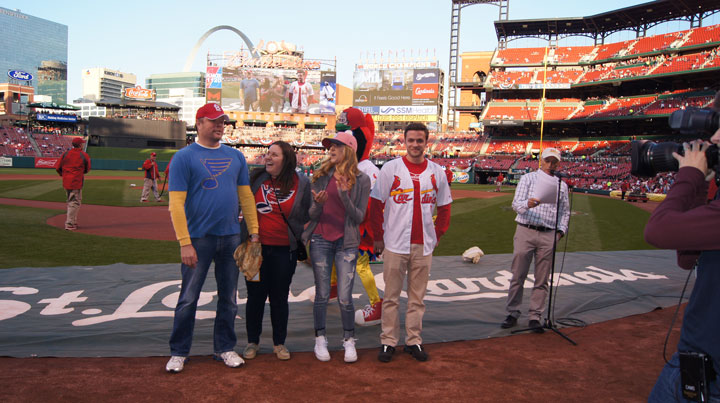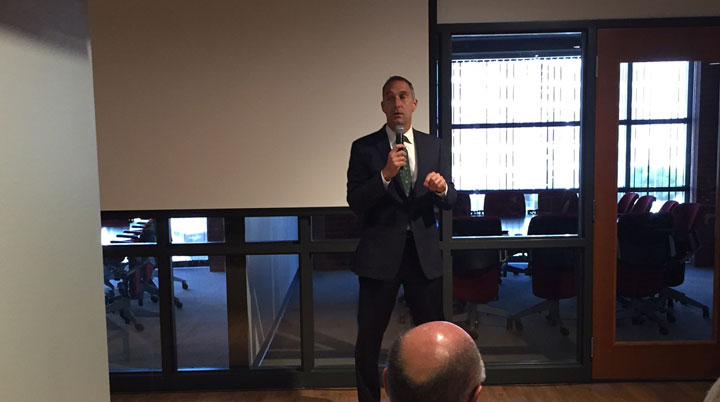 See you next season!
We had a lot of fun with the Cardinals this year, and we're already marking our calendars for March 29, 2018 — the season opener against the Mets. We'll see you there, now let's go Blues!
---