Our 1st Annual OE Sustainability Week was a great success! A big thanks to all of the OE employees that put in a lot of time on the week's events!
The week started with Mug Monday, where almost all of our employees brought in a mug or a cup for their beverages. And those who forgot made a donation to charity to buy a mug. We're going to try to continue to use our mugs to reduce paper cup waste.
On Wednesday, our crew cleaned up around our facility. Tim, Brenda, Dan, Keelyn, Denise, Valerie, Phyllis & Mary picked up about 7 bags of trash and 2 truck bumpers from our lot and surrounding area. The crew spent way more time on it than planned because they were committed to getting every possible piece of trash.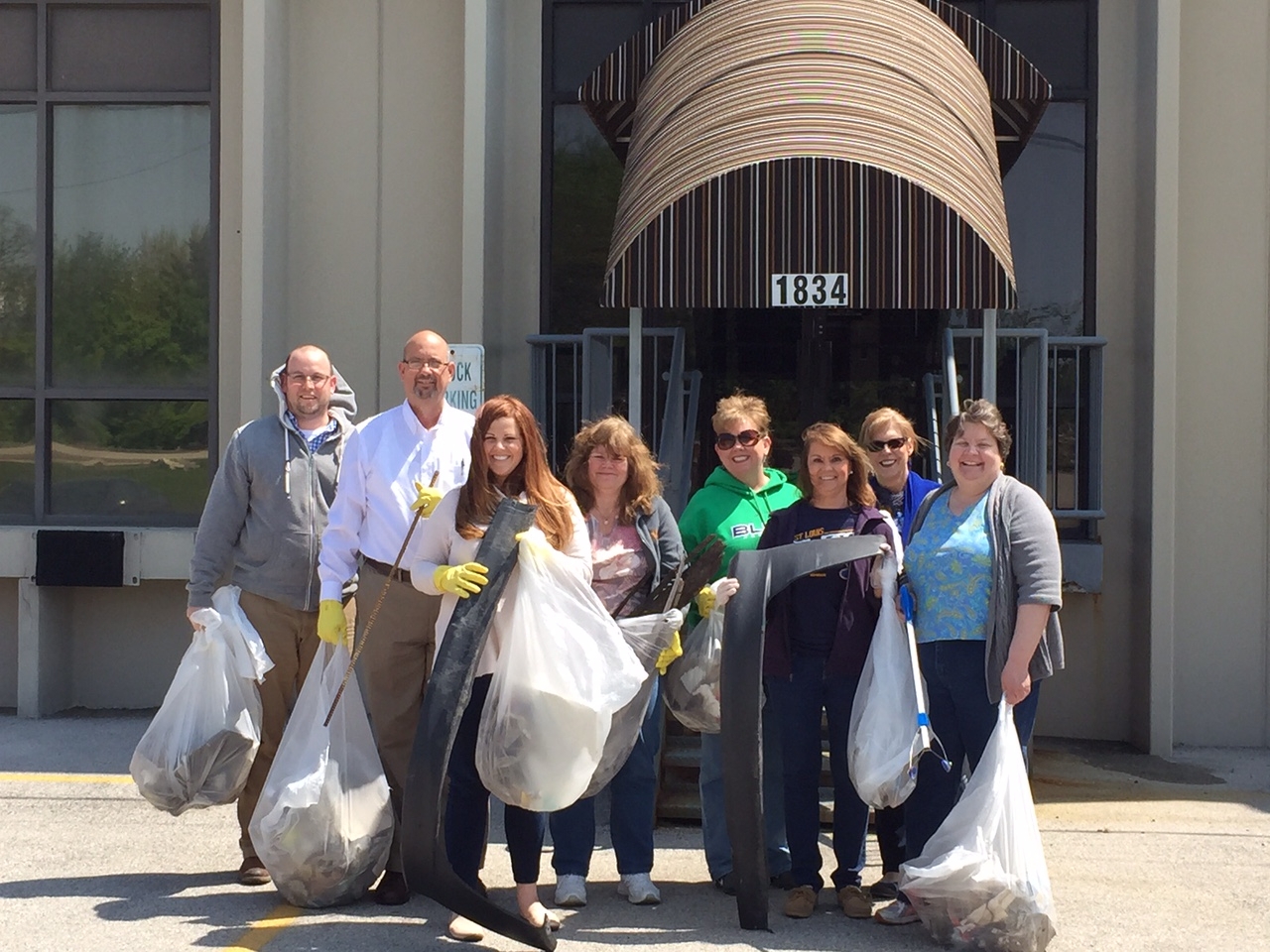 Friday was e-Recycling Day and Food Truck Friday. It was also a great success! Thank you to all of our customers who brought in items and donated to the City of Hope. Another big thank you to our employees who worked a shift at the e-Recycling Table to help collect items. Lastly, thank you to everyone who had lunch from the Deli on a Roll food truck. If you have never had food from this truck, make it a point to do so. It is great.
When all was said and done, our Impact Team raised a little over $250 in donations. It was a great week and we're all looking forward to next year! For more pictures, check out our Facebook page.