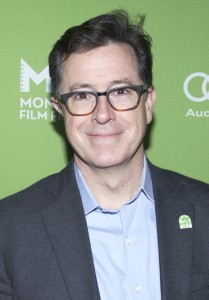 We work with a lot of schools here at Office Essentials, so we have a soft spot for teachers. We jump at any chance we get to show them our appreciation, but we have never done anything this awesome. Even though this happened in South Carolina, I feel like it deserves some recognition. Also, as a company we'd like to congratulate ScanSource, who is one of our vendor partners for POS and Barcode equipment, for making their mark on their community.
Comedian Stephen Colbert announced today that he would fund every existing grant request South Carolina public school teachers have made on the education crowdfunding website DonorsChoose.org.
Colbert partnered with The Morgridge Family Foundation's Share Fair Nation and ScanSource, which is headquartered in Greenville, SC to fund nearly 1,000 projects for more than 800 teachers at over 375 schools, totaling $800,000.
Why is this so great? Just the other day I saw a study that found that 91 percent of K-12 teachers use their own money to buy school supplies.
Only 62 percent of students are able to supply all the items on their school list, which leads to teachers spending their own money purchasing some or all of the items students cannot afford. The study also found that teachers will spend about $500 on school supplies by the end of the 2014-2015 school year, with 47 percent of it sourced from their personal funds, and over one-third expected to spend more this year than last.
So, nice going to everyone involved. Here's the video of Stephen Colbert announcing the funding: