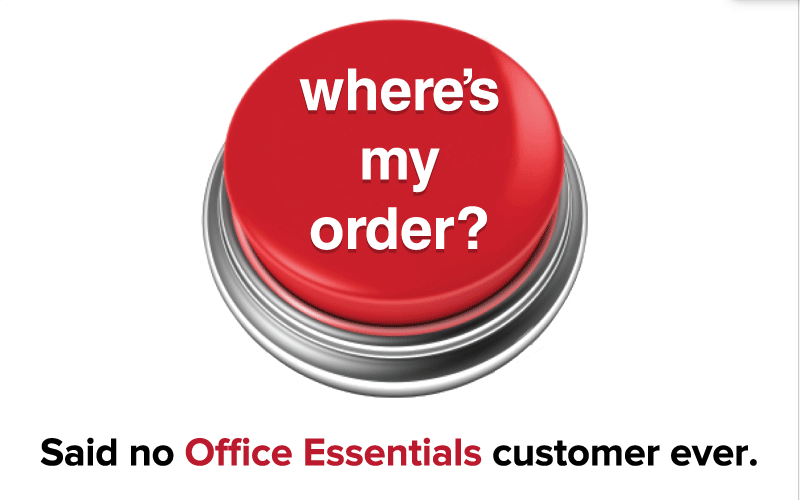 Office Essentials employs a fleet of 26 trucks, driven by uniformed drivers, who cover the entire St. Louis area every day.
In a move short on publicity, but long on negative impact to their customers, Staples has let go their entire St. Louis contingent of delivery drivers. Customers were not notified of the move, instead left to wonder why next day delivery service has suddenly stopped.
This is a good time to remind those St. Louis customers that Office Essentials has the largest fleet of company-owned trucks and uniformed drivers of any business products company in the St. Louis area. We employ our own drivers and consider them to be among our greatest brand ambassadors. They all wear the same uniform every time, which helps ease your security concerns, and they are happy to deliver your order to whatever spot in your facility you would like it to go. And 99% of your orders come the next day — and if for some reason they don't, you'll be informed, not left to guess whether we'll show up or not.
To recap:
Our drivers are our employees, and they wear the same uniform every time. No need to wonder who is walking around your facility, you'll always know it is OE.
Our trucks are all clearly marked with our logo as well.
Our drivers will put your order exactly where you want it.
Best of all, our delivery is free.
If you would like to know more, send us an email. If you want to save this information for reference, download our Rethink Local Delivery PDF.