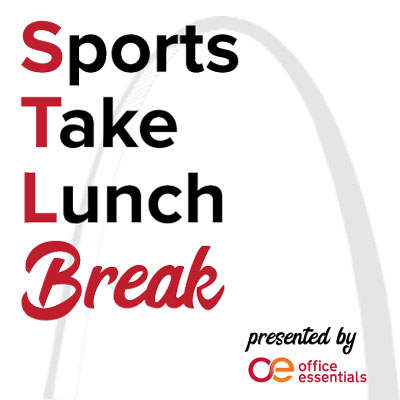 On this week's Sports Take Lunch Break Podcast, we talk about the following topics:
Segment 1: Favorite Sports Movie (starts at 0:00)
Segment 2: Blues/NHL Hockey Talk (starts at 31:05)
Segment 3: Around the Sports World (starts at 1:18:40)
Segment 4: Soccer Supporters Section (starts at 1:23:10)
Segment 5: Special Guest Announcement (starts at 1:45:10)
Join us and make your voice heard as we debate the field down from 32 to 1.
We also break down the latest news surrounding the St. Louis Blues, the NHL in general, give a full rundown of sports games to watch in the week ahead and our Soccer Supporters Section previews several key Premier League matches.
Follow Office Essentials to cast your vote:
About the Podcast
The STL Sports Take Lunch Break is the brainchild of four die-hard sports fanatics who get together on their lunch break at Office Essentials and break down the current St. Louis sports landscape. The St. Louis Blues, St. Louis Cardinals, St. Louis FC and the future MLS team will all figure prominently in the discussion.
Subscribe to the podcast here: