Big Data is Coming to The Restroom
Rich Radil, our Product Category Manager for Facilities, Breakroom, & Coffee Supplies is spending the week at the ISSA/INTERCLEAN North America Convention in Las Vegas. During this weeklong convention, the entire professional cleaning industry comes together to learn and do business. It's where Rich will discover new solutions for improving your efficiency, your skills, and your profitability. He'll be learning from experts and experiencing the latest innovations and then bringing that knowledge back to OE and you.
Day One
Rich sat in on a couple of seminars regarding healthcare and disinfection. He reported The biggest trend is a movement to utilize more data in healthcare environments when it comes to cleaning – things like sensors on soap and sanitizer dispensers; tracking of illness/breakouts in facilities; etc.
The manufacturers are setting up the show floor and this year there is even an outdoor set of booths to demo various products. Should be interesting to walk around the convention floor and visit the manufacturers and see the new products up close.
More to come.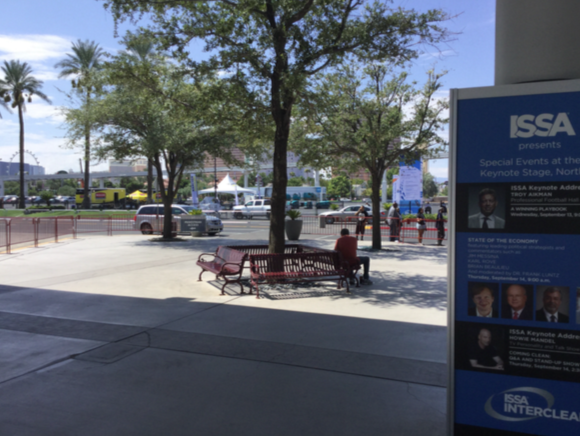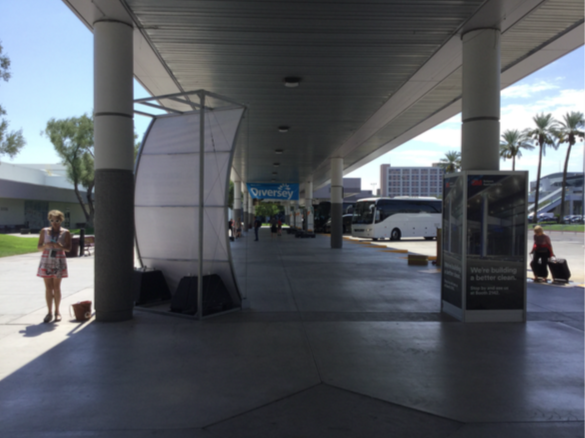 As close to bird's eye view as we can get. #ISSA2017 pic.twitter.com/tbMNB26pI1

— CMM Online (@cmm_online) September 12, 2017
What a difference a day makes! Almost time for the show floor to open! #ISSA2017 pic.twitter.com/r1qrDlHFgp

— CMM Online (@cmm_online) September 12, 2017