Do you have the world's ugliest office chair? Show us and you could win a brand new HON Ignition Chair!
Announcing Office Essentials' "Ugly Office Chair" Contest.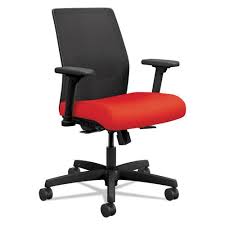 Is your current office chair ugly? Has it seen better days? Is the fabric torn or stained? Style out of date? If so, then take a photo of it and send it to us! We'll select the "ugliest" chair and its owner will receive a brand-new HON Ignition Chair. No purchase necessary.
CONTEST RULES:
Contest Dates: July 8th – August 30, 2019
How to enter: Take a picture of your "ugly" chair and upload it in the comments of our Ugly Chair Contest thread on OE's Facebook page. (It's the first post when you go to our page.)
If you don't have Facebook, you can enter via email, by sending a pic of your ugly chair to

[email protected]

, and we will post it for you.
JUDGING CRITERIA:
We will go through the submitted pics and decide which chair is the absolute worst. Ugly factors include: fabric color, fabric condition, chair style (or lack thereof), and overall hideous appearance. Judges decisions are final!
ANNOUNCEMENT OF THE WINNER:
The contest ends on August 30th, 2019. We will notify the winner the following week and we'll also post the winning ugly chair on our Facebook page.
QUESTIONS?
Reach out to [email protected]
---