This year's St. Louis Cardinal's Opening Day festivities took on added significance for us here at Office Essentials because, for the first time, we are a proud partner of the St. Louis Cardinals. We are excited because this relationship underscores our investment in the St. Louis community, where we live, work and play.
Next time you are at a game, look for our logo on the scoreboards along the first and third base lines. We'd love it if you snapped a picture of it at the next game you go to and tag us on your favorite social network.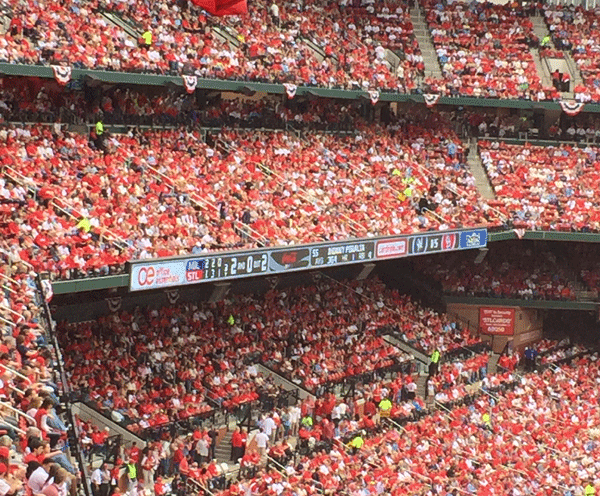 As a proud St. Louis company that is dedicated to our community, we love it when we get a chance to align ourselves with iconic local companies that feel the same way. So far this year, we've partnered with Kaldi's Coffee and now the St. Louis Cardinals…I wonder how we can top that? We'll have to get back to you on that…
For now, if you want to see more of our pictures from Opening Day, hop over to our Facebook Page.
---