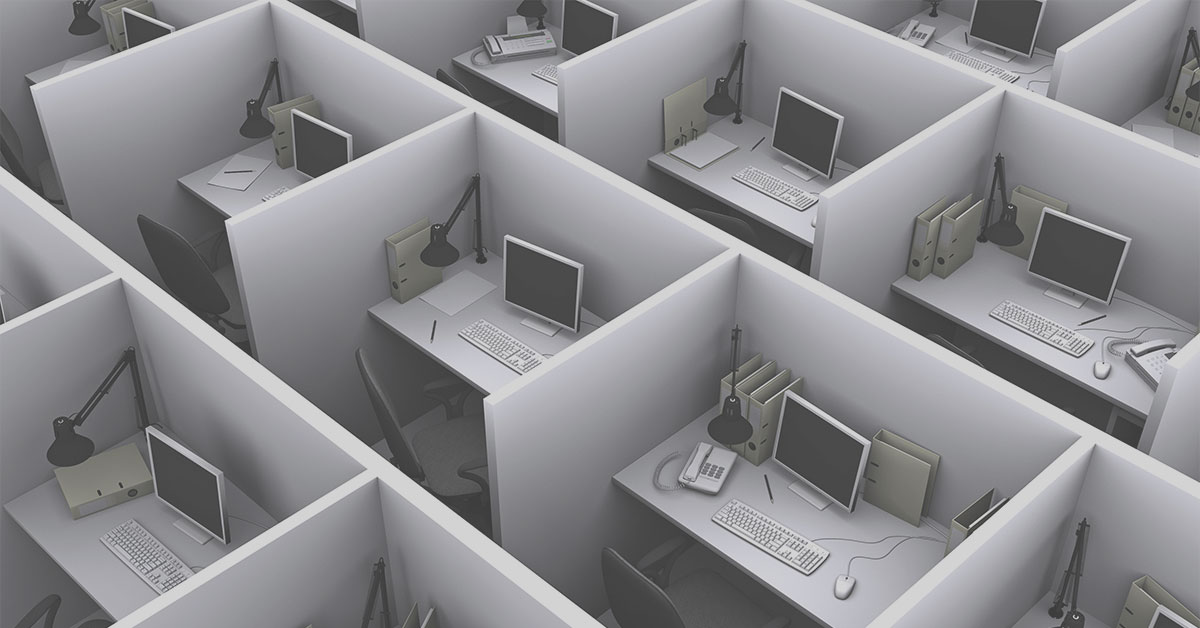 Love them or hate them, cubicles are a part of office life for most of us. There are said to be 40 million Americans currently working in them.
And everybody who works in one has a story like the one portrayed above – a noisy coworker, a loud talker, a nail clipper, and on and on. Cubicles serve a purpose, but we sure do like to complain about them. (You might also enjoy our post: 5 Best Practices for Cubicle Etiquette.)
The Economist recently published a pretty rough history of the cubicle, starting at the beginning, when Robert Probst brought the design to the Herman Miller furniture company, right up through today, when they are found in nearly every office. The article talks about cubicles as if they were some sort of failed lab experiment that somehow solved a problem by accident:
It has become increasingly clear that far from offering a clever compromise between the economy of open-plan and the privacy of individual offices, cubicles are in many ways worse than either. In particular, they cause a number of health problems, some less obvious than others.

Why, then, are cubicle farms still being built? Perhaps because privacy is so valued that office planners opt for the illusion of it, rather than the undisguised reality of communal space. And a cubicle can be personalised: how about wallpaper, a rug, fairy lights or a chandelier? Some cube-dwellers hang curtains at the entrance, and it is possible to buy a door. One website shows how to make a fake window. It is all reminiscent of laboratory mice building nests in the most unpropitious surroundings.
I get it. Cubicles aren't the right solution for every company or every space — but a lot of the time they are. The important thing is to think about all of this before you buy any furniture for your office. The article does do a nice job of pointing out what many view as the shortcomings of cubicles, and how some of the new trends in business furniture design like flexible workspaces (focused on mobile technology) address them. The bottom line is that there are a lot of options to explore before you can decide on the right solution for your office.
Just make sure when it is time to update your office furniture that you work with a company (like us!) that has designers that understand these trends and who will work with you to bring your office furniture needs to life, whatever they are — cubicles included.
Contact our furniture designers directly
Whether your office has 1 person or 100, we can help you make the best decisions for your needs and budget. Email our furniture designers directly with any questions or to set up a time to stop by check out our furniture showroom.
---