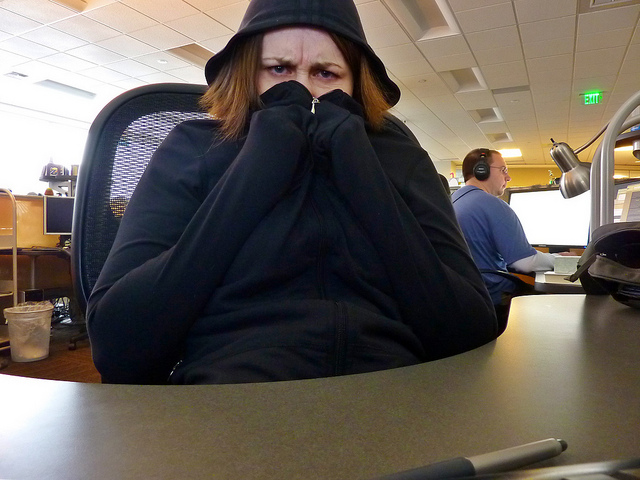 Science has confirmed that men are the reason women are always freezing at the office.
A new study out today, first reported by Wired.com confirms that women's body temperatures are much lower than the standards used to insulate and air condition buildings, making them much more prone to being cold at work.
It's midsummer and you came to work dressed appropriate for the weather outside, but you had to bring a scarf and sweater to survive a day in the meat locker otherwise known as "the office." Meanwhile, the guy next to you is doing fine. He even has his sleeves rolled up. It's like the building was designed to make you uncomfortable.

And in fact, maybe it was. A new study suggests that the insulation that's supposed to make buildings more energy-efficient doesn't keep them warm enough—that the standards are biased toward the metabolic rates of men, who tend to burn hotter than women.