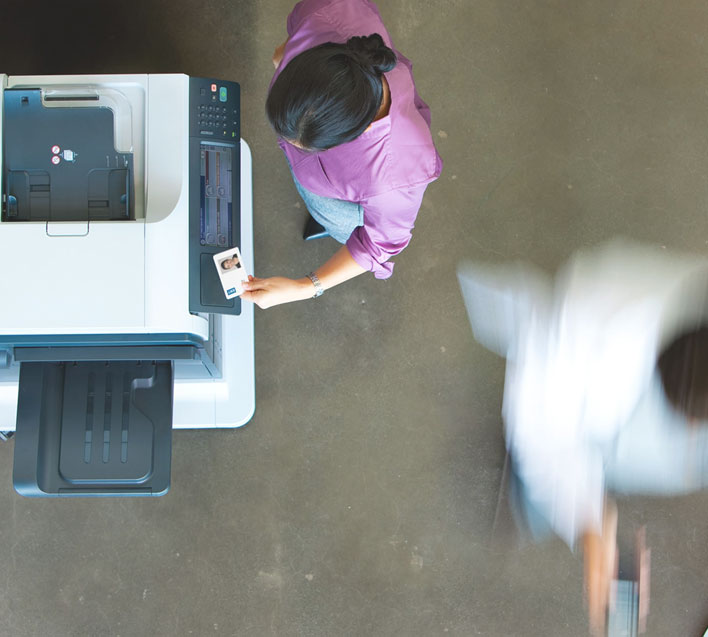 Cost Savings Isn't the Only Reason Managed Print Service Use Is On The Rise
There's a great post on LinkedIn by Christophe Schell, the president of HP Americas, that goes into the benefits of Managed Print Services, and how they extend beyond simple cost savings.
Business and IT analyst firm Quocirca reports that 65 percent of organizations say that cost savings generated by MPS are in line with expectations. More and more companies are getting the message. Transparency Market Research now projects the MPS market to grow from $26 billion in 2015 to nearly $95 billion by 2024.

By consolidating office-wide printing under a managed service, companies gain insight into print usage patterns and needs in order to ensure that the right equipment is installed in the most appropriate location. The insight gained from MPS results in device consolidation through a higher ratio of employees per printer, fewer supplies and a reduction in wasted paper. MPS also results in substantial savings from replacing older equipment, since equipment is regularly updated. Newer equipment also means access to the latest technology for printing, scanning and faxing documents.
Cost savings is a given when it comes to Managed Print Services, but these days the benefits we're able to offer Office Essentials' customers goes well beyond savings:
Security

Reduction of IT Burden

Increased Sustainability Efforts
Security
Printers are wide-open back doors on many computer networks, offering security vulnerabilities many IT managers aren't even aware of. Managed Print Services can help companies protect themselves. See our previous post on printer security.
Reduction of IT Burden
Quite simply, Managed Print Services reduce the need for IT staff to have to mess with the printer fleet.
Increased Sustainability Efforts
Managed Print Services have been shown to save millions of pages in reduced paper waste and typical reductions in energy usage of 20 to 40 percent.
Office Essentials Knows Managed Print
We have experts on staff and we work closely with HP. We're bringing these savings to our customers as we speak, and we can do the same for you. Learn more about Office Essentials' Managed Print Services here.