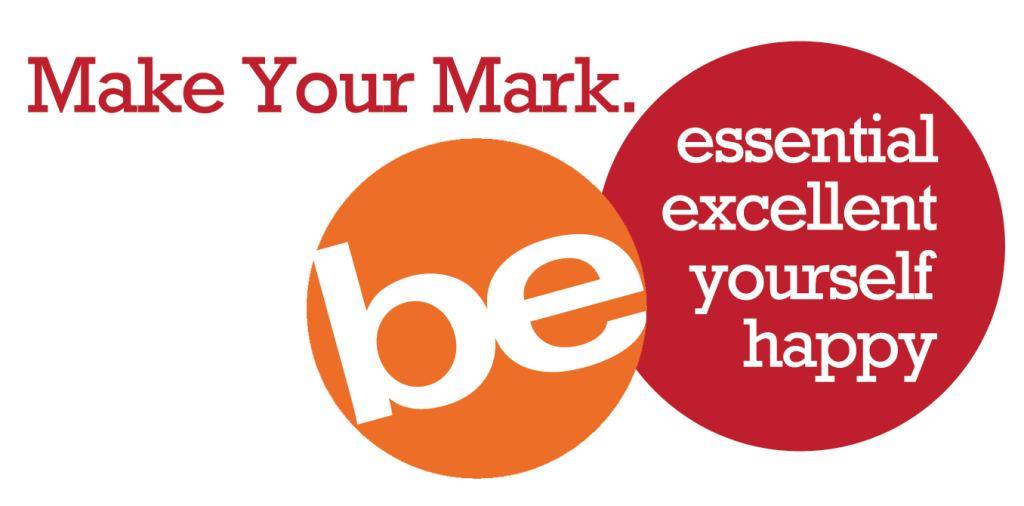 Be essential, be excellent, be yourself, be happy.
Make your mark.
At the start of each year at Office Essentials, the marketing team sets about to come up with a theme for the upcoming year. We do this for a couple reasons. It brings into focus the mindset we want to promote to our internal customers: the sales reps and other employees of Office Essentials, and it informs the message we want them to take to our customers and soon-to-be customers throughout the year.
This year, our goal was to come up with a theme that reflected our mission of helping our customers elevate their workplace. The thought being that since we all have to work, we might as well get the most out of it, right? We spend 100,000 hours of our lives working, that is too many not to be happy at work. And Office Essentials is uniquely suited to offer this kind of assistance, we're all helping you make your mark on work.
Everything we do here at Office Essentials is designed to help our customers find ways to get the products and services that are important to them without breaking their budget – we call it our SmartChoice program. We work with our customers to find smart ways for them to get from us what matters most to them, whether that is recycled office products, better coffee, greener delivery, or a host of other possibilities. This year, we wanted to capture that workflow in our theme to remind ourselves and our customers that making your mark on work is a key part of what we do, and more important, a key part of making your working life more happy and meaningful.
Here is what we mean when we say Make Your Mark.
Be essential: Make yourself indispensable by providing knowledge and solutions that your customers and coworkers can count on.
Be excellent: Go the extra mile to be the best. Always be looking for ways to improve upon yourself while reaching goals and OE initiatives, and making an impact on our customers.
Be yourself: Distinguish yourself by making use of your unique talents. Bring your best self to every project, encounter and opportunity.
Be happy: Do your part to foster and facilitate a happy work environment for your coworkers and our customers.
Make your mark: Make an indelible impact by contributing to the success of yourself, our company and our customers.
We'll be threading this theme throughout everything we talk with you about this year, hopefully helping you find ways to elevate your workplace.
We're really excited to begin helping people make their mark on work.