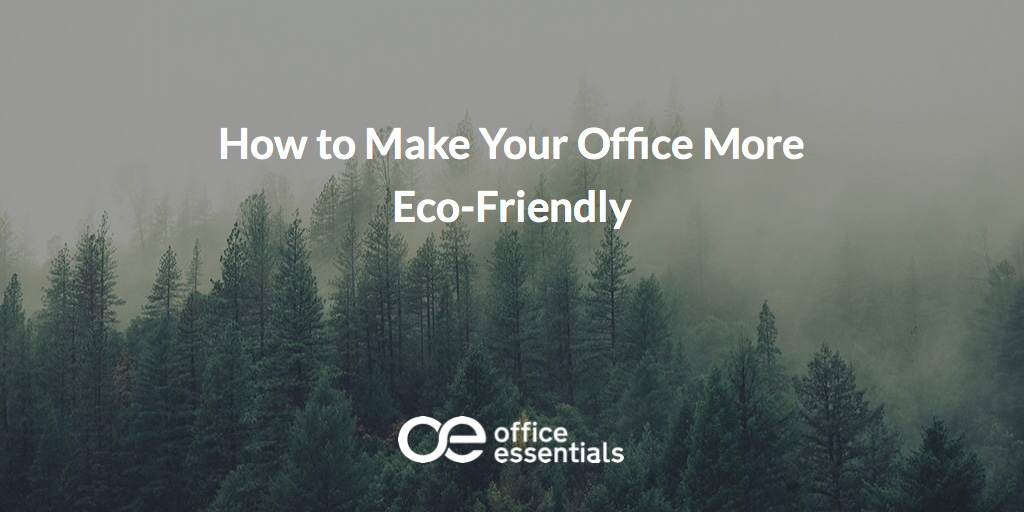 I came across these 7 easy was to make your office more eco-friendly from LifeHack, and thought it was worth a link. Here's a sample:
The three R's of going green have apt identities. Simple to adopt, these soon-to-be habits contribute to making your office eco-friendly. If you're unclear about the three R's, here they are:

All three reduce the volume of garbage that consumes (wastes?) energy. Many people have already adopted these actions at home, but, sometimes 'forget' that helping our planet is just as wise at the office. Remember, we don't own our planet. We are only caretakers for our children, with the responsibility to preserve and protect our environment. Creating an eco-friendly office helps fulfill this responsibility.
We couldn't agree more, and that's why we pioneered a green office supplies program that is now a 3-time winner of the St. Louis Green Business Challenge.
Go Green with Office Essentials
If the environment is important to you, let us help you make your office as green as it can be. email us to get started.