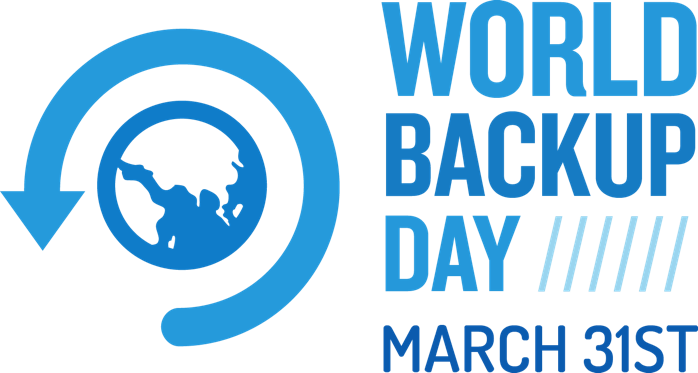 Office Essentials can help you rethink data backups, making them effortless and effective while ensuring the protection of your important data.
The occasion of World Backup Day is a great opportunity to have an important talk about your company's data.
At Office Essentials, we like to help companies save time, costs and carbon. Today's offices are constantly faced with the challenge of needing to do more with less. Businesses are expected to increase productivity without increasing time, budget or impact on the environment. We've developed an entire program that we take companies through that helps them do this, and the results are usually profound for the companies that take part.
As we take companies through the process, one often-overlooked area we find is disaster recovery/business continuity. Fancy terms that tell us most companies' data is critically under-protected. Unfortunately, in today's fast-paced world, data protection is one of those things that always feels like can be talked about "tomorrow". More pressing items are always on your to-do list, but your data is the lifeblood of your business. Without it, there probably is no business.
Research backs us up (no pun intended) what we see out in the world everyday. EMC commissioned a study of 3300 IT professionals that found collectively, companies are losing as much as $1.7 trillion through data loss and unplanned downtime. That is a lot of money.
64 percent experienced data loss or unplanned downtime
49 percent experienced unplanned downtime
32 percent experienced data loss
17 percent experienced data loss and downtime
According to EMC, the estimated annual cost for disruptions equates to $754 billion for data loss and $954 billion for downtime, for a total of $1.7 trillion. Organizations large and small are losing money as the result of data loss and unplanned downtime. But it doesn't have to be that way.
We recommend, and can help you with, the following:
Make sure there's an appropriate data protection solution in place for all of your critical data no matter where it is or how it is generated.
Manage an integrated data protection strategy and maintain a level of visibility and control for application owners.
Evaluate the gaps in your protection strategy that may emerge from disparate vendor solutions.
Match your data protection approach with the availability and protection requirements for your tiers of applications/data.
Understand who owns data protection, especially in the cloud.
All companies can do more to ensure that one of their primary assets—their data—is protected from loss, damage, or theft. Fortunately, the tools are available to avoid contributing to that $1.7 trillion for disruptions.
More Information
Whether your organization needs data storage media like LTO tapes, or is interested in a cloud-based solution like what we offer from Mozy, we have the experience and know-how to make sure your data is protected. Email us today to have a conversation about your backup needs.
Disclaimer: This page is not officially supported or endorsed by World Backup Day.
---