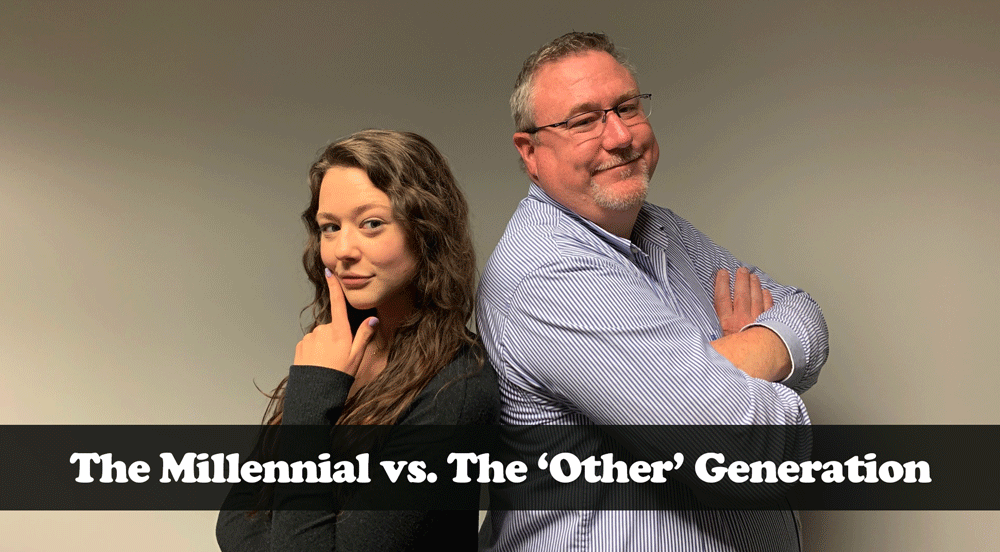 LinkedIn is for business. Facebook is for fun. Or so they say. Older readers likely remember when using Facebook at work was frowned upon. Now though, both platforms present marketing opportunities to reach your audience whether you're representing your personal brand or your company.
So while your first thought when prospecting may be to jump on LinkedIn, you may want to keep in mind that many younger workers simply aren't using it. Therefore, you can't dismiss Facebook as a real option for B2B companies just yet.
Our Millennial vs. The Other Generation duo decided to tackle this issue head-on. Emily Buerk, our resident millennial, and Shawn Menke, a member of the vaguely older 'other generation' regularly offer their differing takes on topical workplace issues. This time, we learn their opinions on social media, particularly their views on Facebook and LinkedIn.
What do you think? Hop over to your preferred platform (LinkedIn or Facebook) and leave us a comment with your thoughts.