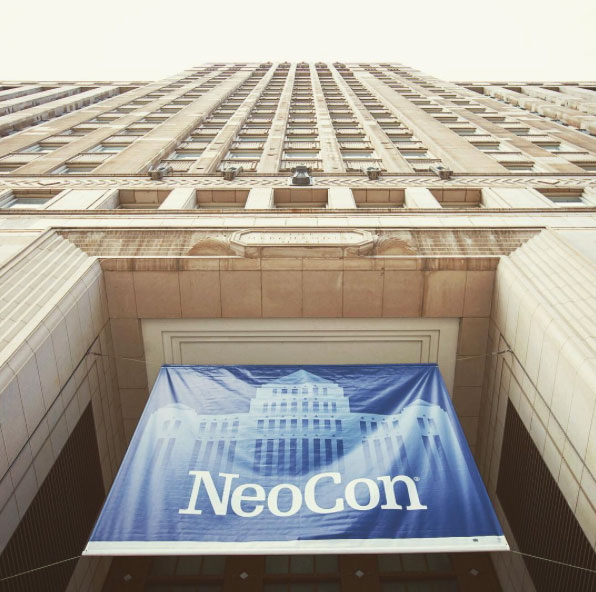 The furniture on display at last week's NeoCon 2016 office furniture show looked like it belonged in your home as opposed to your office. That was the biggest takeaway Office Essentials furniture designers brought back with them after traveling to the office furniture industry's biggest trade show last week.
In fact, some in the industry have coined the term 'resi-mercial' to describe this blending of office and home furniture environments which is marked by an increase in couches.
This trend is being fueled by changes in the way we work:
Workers are no longer tied to their desk – these days many workers only need a couch and a laptop to get their work done.
This new style of office design appeals to younger workers, so many company's are adopting it in order to attract and retain those workers.
Mixing of traditional office with pieces like couches helps address the different types of work being done in many offices now.
Here are some tweets from our furniture partners that were at the show:
@honcompany showroom #NeoCon2016 pic.twitter.com/Lbv4aLTTR1

— Contract News (@cfnnews) June 11, 2016
The Flock Mini by @honcompany can be done with laminate tops and castors; shown here with Endorse sofa pic.twitter.com/kRH812rbWn

— CRG (@CRGOffice) June 13, 2016
Our Main Line Flax and #SynergyFabric look great in the @honcompany showroom @NeoCon #NeoCon2016 pic.twitter.com/ztxyDECCKY

— Camira Fabrics (@camira) June 15, 2016
#QuickStandLite has received Gold in the Best of NeoCon Awards! Thanks @ContractMag. #BestofNeoCon #DesignForHumans pic.twitter.com/ATvdW4JFWB

— humanscale (@humanscale) June 13, 2016
Here are some links to more articles about NeoCon 2016 if you are interested in learning even more about the trends:
Office Essentials knows office furntiure
If you'd like to speak to one of our furniture designers about an upcoming project, please send us an email.
Cover image from NeoCon's Instagram feed.