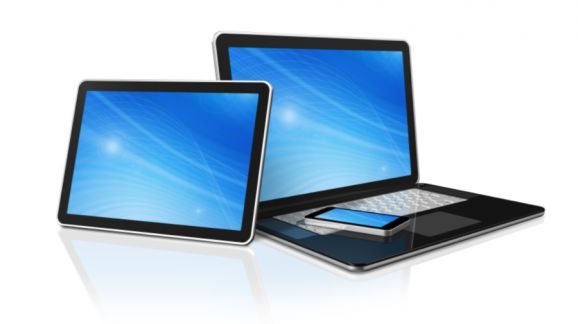 PCWorld compares the key specs between laptops vs. tablets
If you have a tablet, you have probably noticed that it has replaced your computer for a lot of your routine tasks. But does your tablet have you ready to ditch your laptop permanently? Microsoft thinks so. When they released their Surface Pro 3 tablet recently, their marketing materials claimed that it would be the tablet that replaced the laptop.
Would it even be practical to replace your laptop with a tablet? The answer probably depends on your job. If you are a software developer or work with a lot of video, the answer is no, but for others the answer may not be so clear-cut.
PCWorld recently decided to test Microsoft's claim, and while they were at it, test all the other tablets too. They looked at more than 700 tablets and 2,000 laptops, digging into the specs that make a difference to users, like RAM and storage, display size, battery, and connectivity. If you like lots of data and graphs, you should check out their research.
What's the bottom line?
Laptops win, for now.
The laptop remains safe—for now. In three out of five productivity specs, the tablet failed to compete.

But the tablet is making progress, riding its battery-life advantage and banking on new technologies (like cloud storage, Chromecast, and Airplay) to overcome its remaining deficiencies. We'll have to wait and see whether Microsoft's claim was ultimately wrong…or just a little early.
What do you think? Are you ready to ditch your tablet?