Office Essentials wants to extend a round of applause to Joe Buck, and the family and friends of KidSmart for another successful benefit!
With a grand total of $270,000 raised last Thursday evening in critical funds, including $500 on behalf of Office Essentials, KidSmart will open its doors in August and distribute over $1 million in free school supplies to over 90,000 local children in need for the upcoming school year.
Strategic Business Development Manager, Keelyn Schwegel, had the pleasure of attending this year's benefit at Hollywood Casino Amphitheater themed "Celebrity Feud" with teams competing for a chance to be crowned "2016 Joe Buck Celebrity Champion."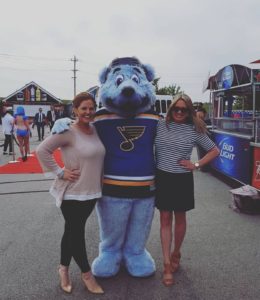 I was grateful to be able to attend this year as a guest of one of the Joe Buck Celebrities.  It was a very fun night with many different restaurants, companies and organizations collaborating to put on a great replication of the real Family Feud and raise some serious money for so many kids in our community in need of school supplies.  I look forward to engaging further in fundraising efforts for KidSmart and definitely attending the Celebrity Feud next year!
For more information on KidSmart St. Louis and how you can get donate and/or get involved, visit KidSmart-St. Louis.