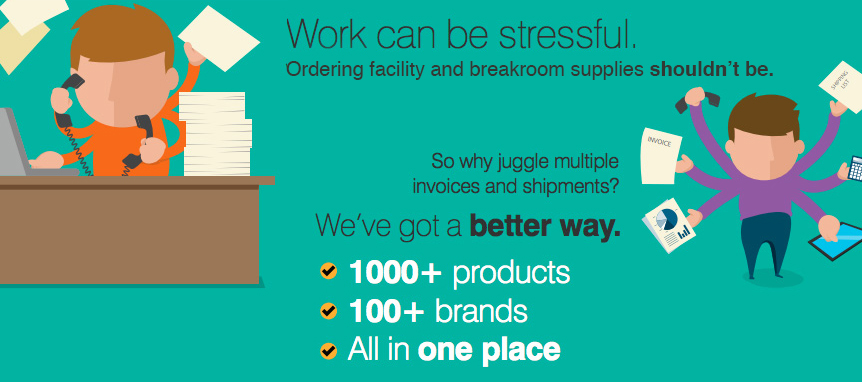 Do you ever wonder if you could get more from your current facilities supplier?
Our customers don't have to. Office Essentials' unique approach to the true essentials of business -- saving time, costs, and carbon -- offers you benefits on facilities and breakroom supplies that you can't find at a traditional jan/san supplier that only offers those products.
Here are seven things Office Essentials will do as your facilites supplies partner that traditional Jan/San suppliers can't offer you:
All-in-one ordering: Order your facility and breakroom supplies with your office products.
Combined Delivery: One order means one delivery, which is easier for you to manage.
Consolidated Invoicing: Since there was one order, there is only one invoice.
No Minimum Orders: order whenever, and however you like.
Product Selection & Price: more selection and better pricing.
Online Ordering: favorites lists for common items makes reordering easy and quick.
Go green: No one has more green products or a better understanding of them.
Take Your Facility Supplies to another level
If your Jan/San vendor isn't offering you these 7 things, call us to see the benefit in working with a true partner.