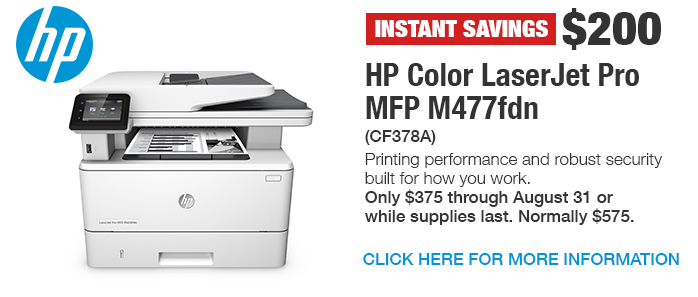 How often does your organization purchase new print devices? Typically, most large companies look at refreshing their printers in a three- to five-year cycles.
This process can be daunting, however, and in practice often takes much longer. The end result is that most companies end up keeping their printers for longer than 5 years. In fact, in typical printer fleets at large companies, about 50% of the printers are older than five years.
Why does that matter?
They are expensive to operate. Older devices result in more failures and more service calls, as well as more disruption for users and IT staff
Such expenses likely didn't make it into the "total cost of ownership" calculation when the purchase decision was made
Security. Risks increase when older devices lack the most up-to-date features and software to handle today's security threats
How can this process be improved?
Align your printer refresh requirements around how long you really want them to stay in the environment instead of the traditional three to five years
Evaluate devices based on durability, reliability, upgradability—and ultimately longevity
Keep in mind that using a device for longer than five years isn't a bad thing—provided it was built to work for a longer timeframe
Office Essentials Can Help You Get the Most From Your Printers
If you are looking to refresh your printers and eliminate these costs and risks for your company, we have many options available that we would be happy to discuss further with you.
Contact your account representative or send us an email today.