HP aims to reinvent and replace service-intensive copiers with superior multifunction printers
HP has agreed to acquire Samsung's printer business in a deal valued at $1.05 billion.
HP hopes the deal will allow them to disrupt the $55 billion copier industry, a segment of the market that hasn't seen innovation in decades. Copiers are inefficient, outdated and complicated machines that require a lot of maintenance to keep running. They are a frustration for customers that HP would like to replace with their own superior multifunction printer (MFP) technology.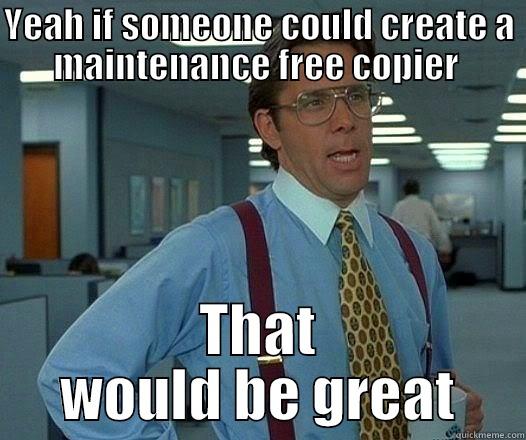 What HP Gets From Buying Samsung
Samsung offers HP a formidable portfolio of A3 MFPs that deliver the performance of copiers with the power, simplicity, reliability and ease-of-use of printers and with as few as seven replaceable parts. Integrating the Samsung printer business' products, including their mobile-first and cloud-first user experience, with HP's next-generation PageWide technologies will create a breakthrough portfolio of printing solutions with the industry's best device, document, and data security.
Samsung's printer business also brings a compelling intellectual property portfolio of more than 6,500 printing patents and a world-class workforce that includes nearly 1,300 researchers and engineers with advanced expertise in laser printer technology, imaging electronics, and printer supplies and accessories to support continued innovation in print market solutions.
Acquiring Samsung's printer business will also strengthen HP's ability to service customers in global laser printing, a category where it has enjoyed a strong, mutually beneficial partnership with Canon for more than three decades. HP is confident this transaction will provide new opportunities to further strengthen and accelerate this highly valued relationship.
What Samsung Gets From Selling to HP
Samsung is the world's top maker of smartphones, memory chips and refrigerators, but it ranks fifth in the in the printer market with a 4% market share, behind HP, Canon, Epson and Brother. This move enables them to focus on their top performing areas.
What It Means For Office Essential's Customers
In the short term, not much changes. But long term, we're excited by this development. We expect new models of HP copiers using Samsung printer technology will begin to roll out for distribution by Q3 of 2017. This will enhance our already robust managed print offerings by increasing the device choices we're able to offer our customers. If you have any questions in the meantime, please feel free to shoot us an email anytime.