Here's two minute video from HON shows you how to sit in your office chair the right way.
Technology has improved all aspects of our lives, and while not the obvious example, office chairs are no exception. Newer chairs, like the HON Nucleus, offer more and better ways to contour the chair perfectly to your unique shape and size. But if you don't know what all those features on your new chair do, then you likely don't know how to sit in your office chair the right way.
According to the Mayo Clinic, you should choose a chair that supports your spinal curves. Adjust the height of your chair so that your feet rest flat on the floor or on a footrest and your thighs are parallel to the floor. Adjust armrests so your arms gently rest on them with your shoulders relaxed.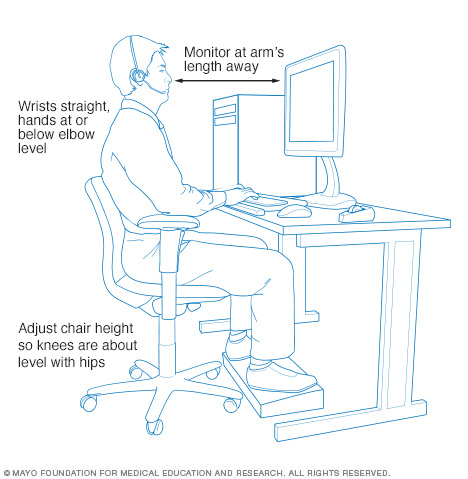 "If you sit on a chair that's uncomfortable, you're sitting on it. If you sit in a chair that's comfortable, you're sitting in it. With Nucleus, you're definitely sitting in your chair." – Marcus Koepke, Designer of HON Nucleus
Here's a video from HON that demonstrates how to sit in your office chair the right way:
More information
We have furniture experts here that can talk to you about the latest ergonomic office chairs available to you. We have showrooms in St. Louis and Kansas City where you can test them out, or we can even send you a chair to test in your office. See our office furniture page or email us for more information.