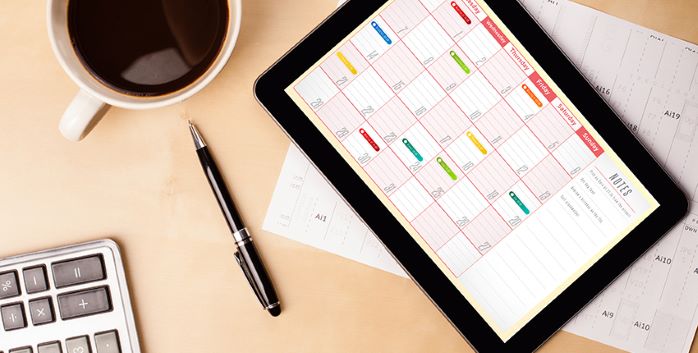 The modern workplace is constantly being updated with new software, new hardware, and new mobile devices and applications. Those changes mean office workers spend more and more time with technology in their faces, and it's not necessarily a good thing. A study from October 2019 by the Paper and Packaging Board shows that productivity within the workforce has reached peak performance. As technology continues altering the way we work, we may not be able to utilize it to the fullest. The stress as a result of being "always available" through emails, texts, and social media platforms detracts from the quality of our work. Here are the results:
Nearly nine out of ten American office workers are parked in front of a screen for an average of seven hours a day! I can relate.
Over half (52%) say they're suffering from digital overload.
41% feel they are constantly bombarded by digital alerts.
62% think digital tools are making their teams unfocused and inefficient in meetings.
49% of office professionals feel that screen overload is making them less productive.
53% say they use technology specifically to procrastinate at work.
I remember ten years ago hearing that "business is going paperless."  Over half (62%) of the office workers surveyed in the study say they rely on paper as much or more than digital documents!
75% think it's important to have the option to use paper in the workplace whenever they want.
47% feel that paper provides a much-needed break from technology.
In today's world of bigger screens on our smartphones & tablets, and e-Books being available for download from almost every media outlet, the study found a balance of analog & digital breaks up mental fog. 96% prefer hard copies over viewing content digitally!
60% of office professionals say they use paper specifically to make them more productive.
Workers often use analog tools to complete high-focus tasks: 53% prefer using paper calendars and to-do lists to manage their time; 41% reach for paper over digital tools when they need to be attentive.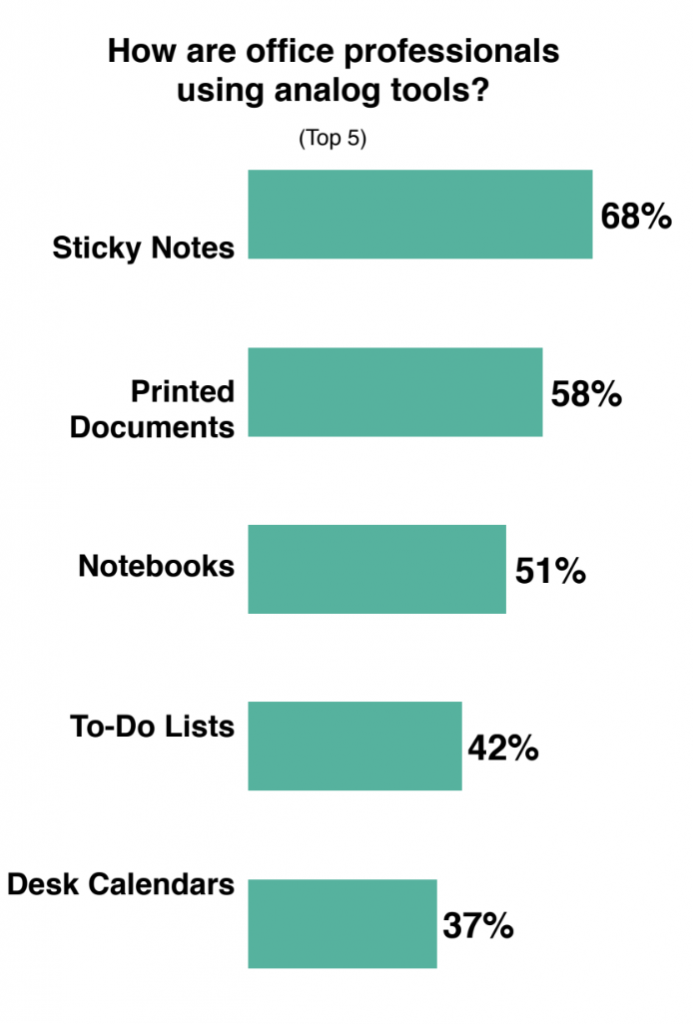 The study also quotes productivity expert Holland Haiis, a Digital Detox and Human Connection Expert (hollandhaiis.com) who recognizes the benefits of paper in the workplace.
"If we jot down our top three objectives for the day on paper first thing in the morning, we avoid getting lost in our inboxes. We're much more likely to retain information if we annotate a hard copy. And taking a notebook to meetings rather than a phone or laptop helps us actually connect to coworkers and solve problems more rapidly."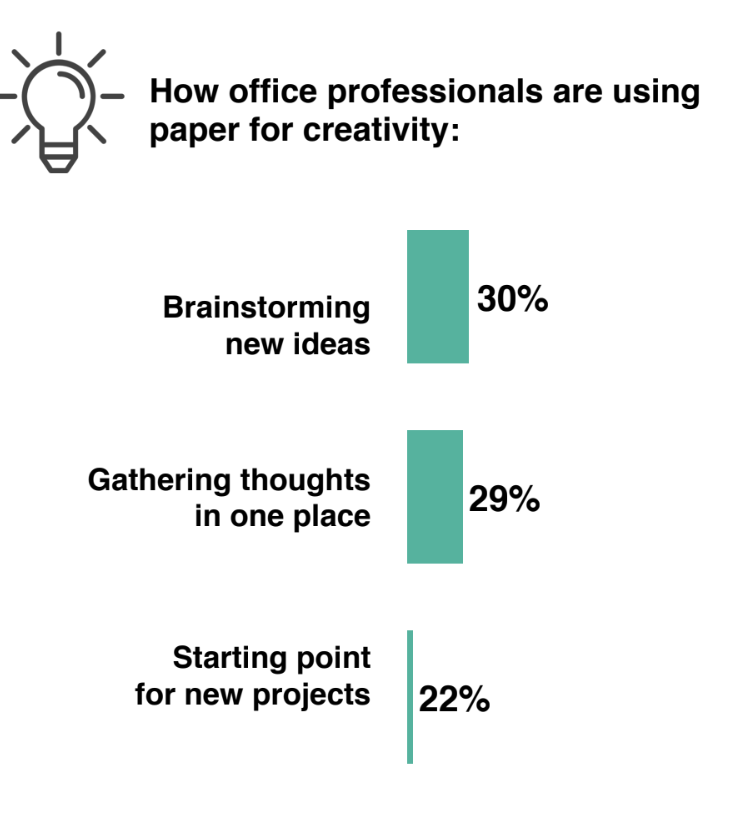 Call your Office Essentials rep today to place that paper order! Or visit www.offess.com