And have lunch on us…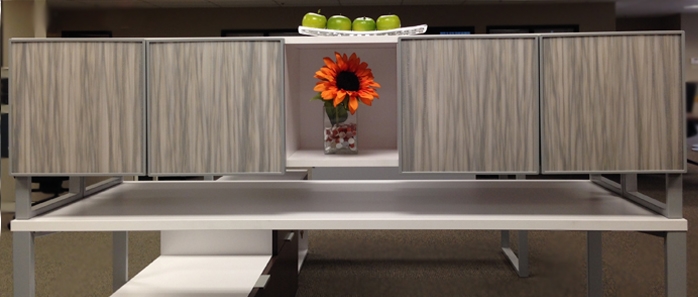 I want to let you know about an event we have coming up at our St. Louis office. Roughly once per quarter, we open our building and invite you in to see our Hon business furniture showroom. Nestled right in the shadow of the intersection of Page Avenue and Highway 170, it is the St. Louis area's largest Hon showroom. So whether it is time to rethink your entire company's office furniture, or you want to find the perfect chair for your desk, it is a great time to come and see the latest that Hon has to offer.
We'll have our furniture specialists on hand to help you learn more about your options in a relaxed setting, and when you are done looking around, you can join us for lunch before heading back to work.
The showroom tour and lunch is on July 15th, from 11 to 1. There is no charge to attend, but we do ask that you RSVP.
(If you can't make it on the 15th, or see this after that date, the showroom is always open — use the form below to arrange a private tour.)
Would you like to join us? Please fill out this form to reserve your spot:
[contact-form][contact-field label='Name' type='name' required='1'/][contact-field label='Email' type='email' required='1'/][contact-field label='Company Name' type='text' required='1'/][contact-field label='Sales Rep (if you know their name)' type='text'/][contact-field label='Comment' type='textarea'/][/contact-form]