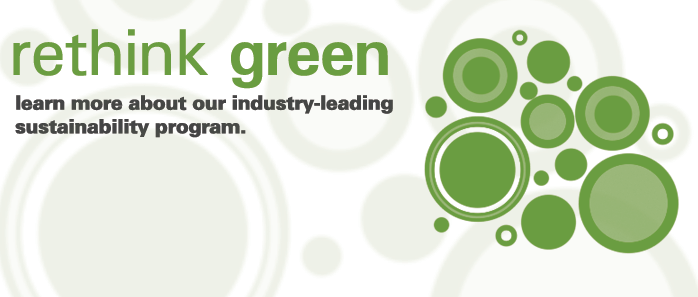 At Office Essentials, we are experts when it comes to green office supplies. We start with a careful evaluation of each step of your procurement process. Then we conduct a non-invasive workplace tour to help you uncover ways to take a greener approach to your business.
We love talking about green office supplies
Convert your product mix into one that is more eco-friendly:
Greener everyday office supplies
Recycled copy paper
Remanufactured toner and other print supplies
Furniture made from non-toxic materials
Green certified cleaning and breakroom solutions
Be green and save green:
Our unique SmartChoice program is specifically designed to save your company time and money, while reducing your carbon footprint. We'll help you:
Evaluate your Office Products Procurement Process
Outline a sustainable plan for your goals
Document your success
Educate employees on recycling measures, product certifications and more
Provide on-going guidance and ideas
We're a one stop green office supplies solution
As a local, single-source supplier, Office Essentials is green by design. We employ our own drivers and delivery vehicles. That means you save the time and cost of delivery chains and help reduce CO2 emissions by consolidating deliveries.
Our Green Office Supplies Program is a Three-time Winner of the St. Louis Green Business Challenge
The program consists of 11 components, and is available exclusively to new Office Essentials customers: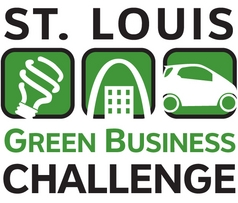 Office Products: Missouri Botanical Garden Certified Green Greener List of most commonly used office products. With platinum pricing for all other product categories which includes office supplies, school supplies, facility and cleaning products, toner and technology items, furniture, etc.
Paper: Local cooperative for 30% recycled copy paper which leverages small to medium businesses' buying power. Contact us for current pricing.
Toner: Certified compatible toner and service program. Free complimentary service: purchase your toner through OE and your printer service is included (parts & maintenance kits not included). $199.00 fee waived.
Quick and Easy Ordering: Your company account set up with online ordering and access to the Missouri Botanical Garden shopping list.
Sustainable Delivery: Boomerang boxes or reusable totes.
Invoicing: Electronic invoicing in your requested format.
Cradle to Grave: Take-back/recycling pick up. Two bags per month free. Additional bags $3 per pick up.
Give Back: 3% of sales back to the Missouri Botanical Garden in your company's name the first year. *New Customers Only
Benchmarking: Annual Green Report Card. Track your company's success with going greener and even track Leed points with our A through F report card tool.
Cutting edge: New product updates and samples.
All new "Greener" Cleaning and Breakroom product and green office supplies pricing program www.offess.com/GreenClean
Want to know more? Send us an email and we'll get right back to you.