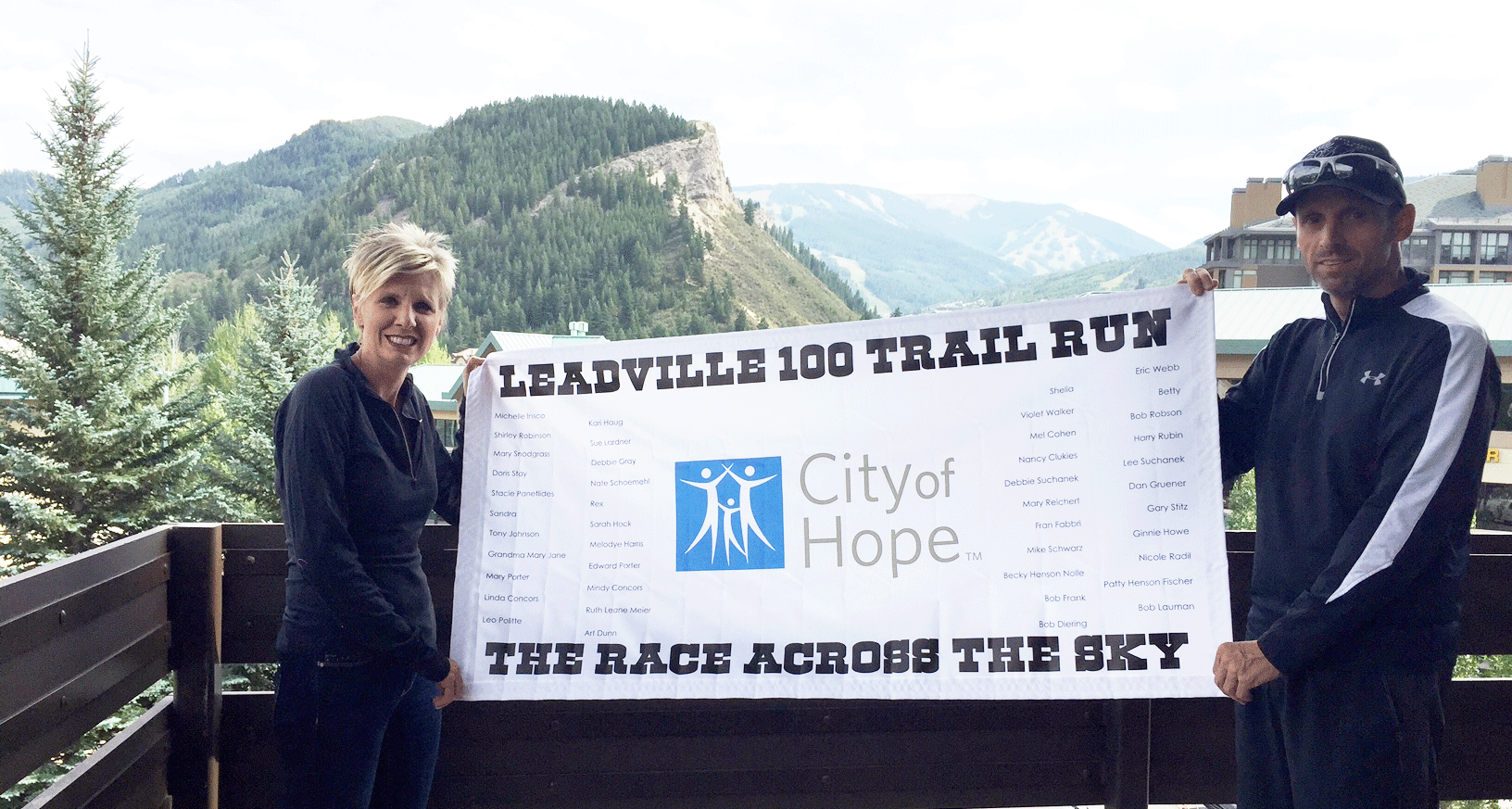 Back in May, we told you about our sales director's plan to race in the Leadville 100, a grueling 100 mile run across the Rocky Mountains.
After months of training and raising money, Ted is ready (as ready as one can be for this sort of thing), and the race is finally here, so we just wanted to take a moment to say good luck to Ted.
Before Ted left for Colorado, he passed on the following message:
Thank you to the all of the OE team members for their encouraging words as I attempt this "bucket list" event. Leadville is a truly beautiful yet daunting place! The support for City of Hope has been a truly inspiring experience for me. I am happy to report that we just hit $7,300 in contributions to fight cancer!
If you are interested in tracking Ted's progress on Saturday and Sunday, you can sign up for text alerts here. You will need to put in Bib #366.
We'll post another update next week with pictures from the race.
In the picture above, Ted and his wife are holding a flag he made with the names of everyone he is running for. Below are a couple of close up shots of the flag. These are the names of those in the OE family — employees, relatives and friends — that have been touched by cancer: