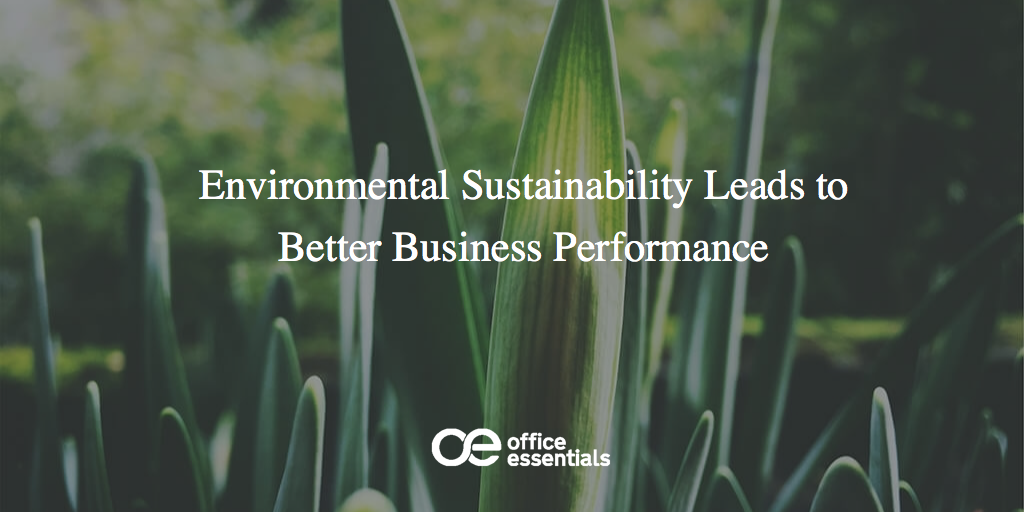 With growing concerns about the environment, office supplies are no exception to the drive for products that promise wellness and sustainability. More than half of small office and home office consumers buy environmentally friendly office supply products, according to Understanding the Small and Home Office Consumer, the latest report from global information company The NPD Group. That number increases to 76 percent among those purchasing for an office of 31-50 employees, who have a larger carbon footprint.
We can't say we're surprised at these results. Office Essentials has been at the forefront of this trend, helping our customers learn best practices for reducing waste in the workplace and taking part in the St. Louis Green Business Challenge.
The findings of the study match up with our experience pretty closely: paper products such as notebooks and janitorial supplies are the most popular green supplies purchased, driven by printer/copier paper, paper towels, and cleaning supplies.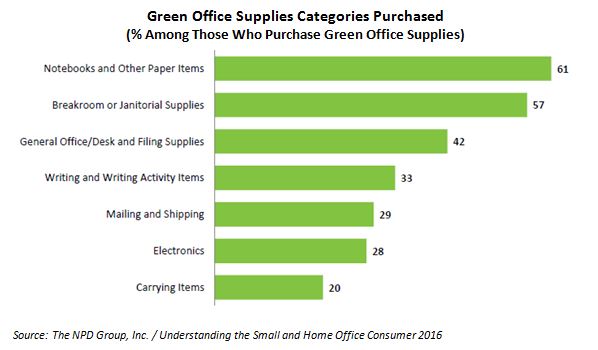 Again like our customers, purchasers interviewed for the study say they are pleased with the choice of green products, with nearly 80 percent indicating they are very to extremely satisfied. In particular, green product users like the fact that they are using non-toxic products, and are doing their part to help the environment. At the same time, some feel they lack the quality of non-eco-friendly products and can be expensive.
Want to do something about your carbon footprint? We can help.
While that last point is less true than it used to be, we coach our customers not to look at pricing on single items. If the desire to be sustainable is there, we find ways to help customers offset any increased costs by finding their savings elsewhere. And there are plenty of places for us to find savings. Email us for more information.
Source: The NPD Group, Inc. / Understanding the Small and Home Office Consumer 2016