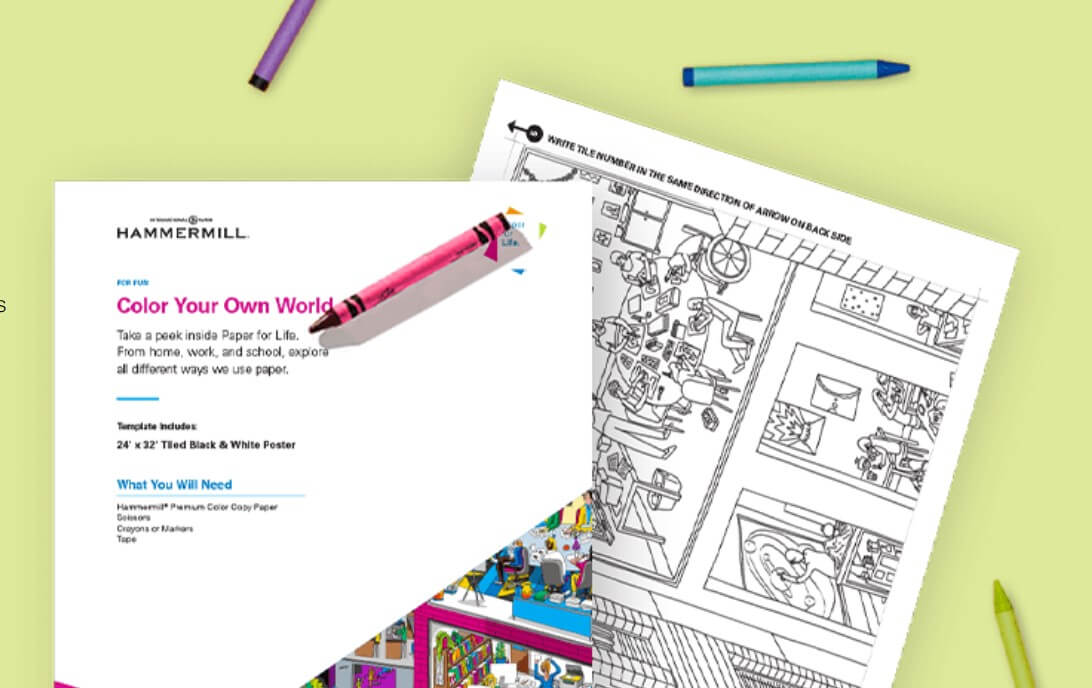 Fun Activities for Kids
In partnership with our partners at Hammermill, we've put together a collection of free downloadable resources to help keep your kids entertained while you work from home with one of our fun activities below.
Download coloring pages, a craft project or outdoor games that can be played in your own backyard. These fun activities will help keep your little ones entertained.
Color Your Own World Poster
These coloring pages explore all of the ways we use paper at home, work and school. Kids can connect the pages to create a giant one-of-a-kind poster.
Download
Outdoor Games and Activities
Kids can do these fun activities in their own backyard, or in a park while social distancing. Try our nature scavenger hunt, nature bingo boards or tree identification checklist.
Download
Origami Basics
Download our instructions for some fun origami basic. Kids will learn how to make a puppy, a cat and a heart.
Download
DIY Paper Bookmarks
This DIY project will help make reading time more fun. Kids can choose from a parrot, bunny or zebra bookmark.
Download
Paper Dolls
Our paper doll templates are a fun way for kids to use their imaginations. These easy-to-use paper dolls come with regular clothes and superhero outfits.
Download