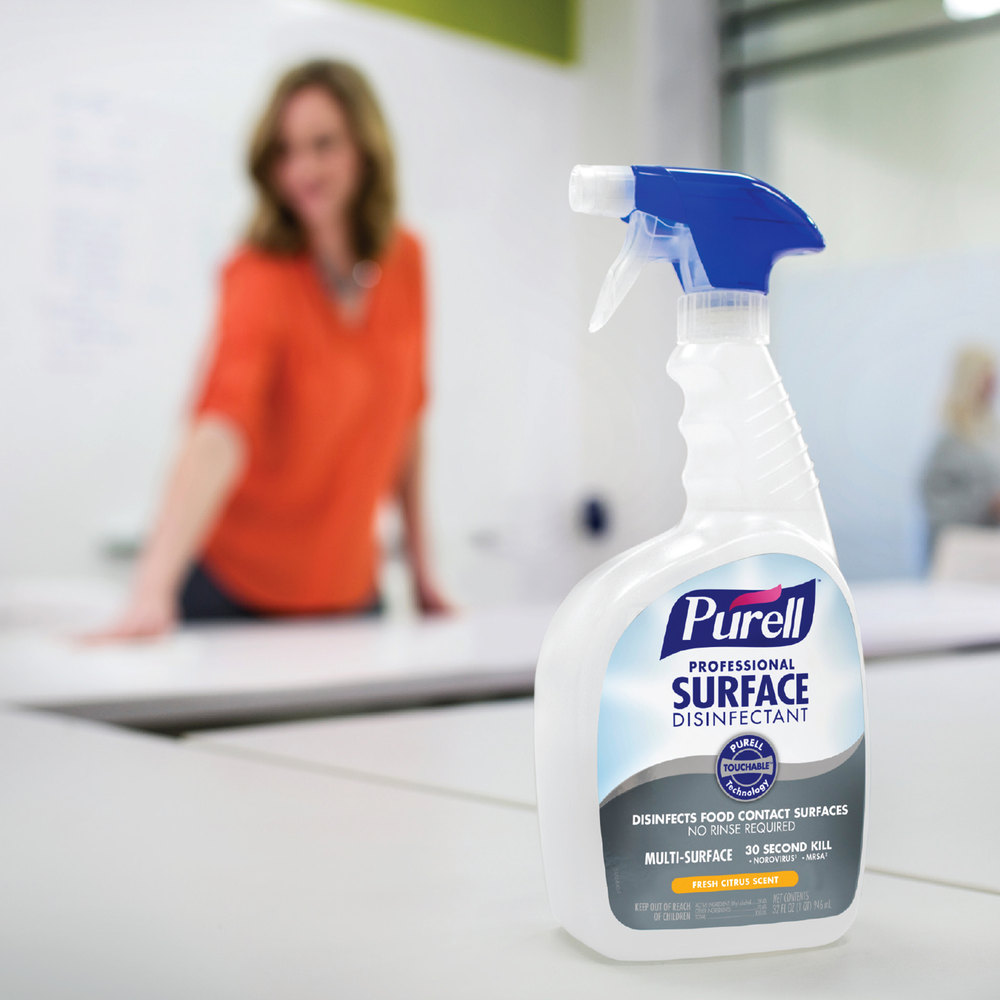 Do you know how to properly clean your workplace to avoid a flu outbreak?
We wrote a couple of weeks ago about how the flu had come to St. Louis.
This late-developing flu season is packing a big punch. Last week, St. Dominic's High School was forced to close due to the flu outbreak. From STLToday.com:
About 94 students, or 15 percent of the school's student body, missed class Thursday because of the flu, School President Cathy Fetter said. A handful of faculty, staff and administrators were also out sick with the flu.

"It's gotten progressively worse since Monday," she said. "We've been taking precautions at school, but we hope a small break in classes will help stop the flu from spreading to anyone else."
Classes are canceled for Friday, Feb. 10. The main office is closed. After-school practices/events will continue as scheduled. #stayhealthy

— St. Dominic HS (@StDominicHS) February 9, 2017
Protect yourself from lost productivity
Obviously, getting sick is horrible. The only thing that might be worse is having a sick child. Getting sick can also cause personal hardship because many employers are not good about letting sick employees stay home. They're probably worried about the lost productivity -- a real problem-- but they fail to realize they are only making their problem worse by exposing healthy employees to sick ones.
Your best defense is a 1-step disinfectant and cleaner, that also sanitizes soft surfaces
The key to defeating a large-scale flu outbreak like this is to use the right cleaners. Enter Purell Professional Surface Disinfectant. The multi-surface formulation was designed to work in your environment. Rapid kill and dry times mean that by the time the product dries, the germs have been killed, and you can get back to work more quickly.
Purell Professional Surface Disinfectant kills cold and flu viruses on surfaces without harsh chemicals or fumes from bleach and other traditional all-purpose chemicals – it's gentle enough for everything from countertops to children's toys.
Office Essentials and Purell are offering you a 33% rebate on your next purchase
We're making fighting the flu a little easier for you. For a limited time, Office Essentials and Purell are teaming up to offer you a 33% rebate on all Purell Professional Surface Disinfectant purchases over $100. You can get the rebate details here, or send us an email for more information.
PURELL® Professional Surface Disinfectant
Prevent the Flu! Get our free 5 Tips To Beat the Flu Poster!
Print and display the 8.5x11 poster in common areas of your office to encourage your employees to adopt healthy habits -- and stop the spread of sickness -- this flu season.