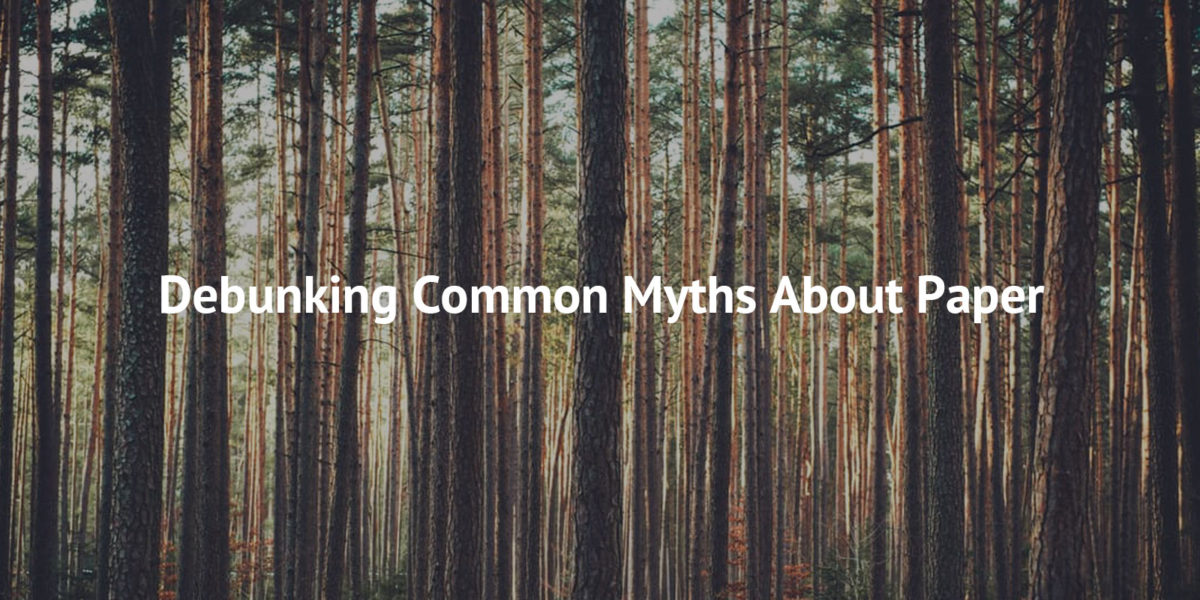 I came across an interesting post on the Domtar Blog this morning, called Three of the Top Paper Myths Debunked. It was interesting because paper is one of the most recycled products on the planet, yet there seems to be a persistent sense that it is not a sustainable product and its' use should be avoided. That is simply not true.
There's nothing wrong with using less paper, in fact, that's something we encourage customers to do every day since it's not only a sustainable business practice but a money-saving one as well and we're all about saving you time, costs, and carbon.
Here are a couple of quotes from the article to challenge your assumptions about common paper myths:
A 2013 U.S. Environmental Protection Agency study on solid waste generation recycling and disposal found that more than 63 percent of paper in the United States is recovered for recycling. As of last year, that number increased to nearly 67%. The paper industry's goal is to see that rate climb to 70 percent.
In the United States, the paper industry ensures that more than twice as much wood is grown as is harvested. In fact, the net total U.S. forest area has increased by 3 percent in the past 60 years, and the net volume of trees on timberland has increased 58 percent. In Canada, forest cover has remained stable, with less than 0.5 percent of Canada's forest harvested annually.
Debunking Other Paper Myths
Office Essentials is proud to be a company that puts sustainability at the forefront of everything we do. We are even more proud that these efforts lead to real cost savings for our customers. If you'd like to learn more about making your office more sustainable, please see our post on reducing waste in the workplace or send us an email for more information.
You can also learn the truths about more paper myths via this infographic we published previously.