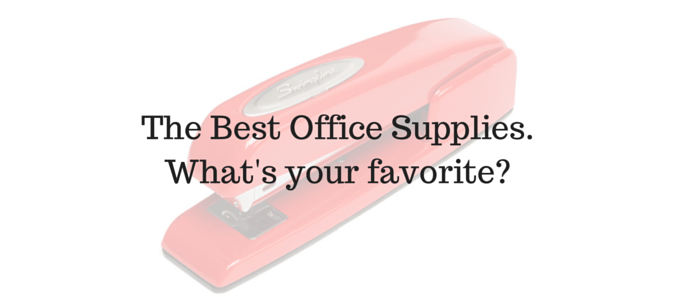 Everyone has their favorite office supplies — your go-to pen, your favorite stapler or notebook. But how do your favorites stack up against the best of the best in office supplies?
In recognition of quality products and services used by corporate America every day, DeskDemon, a website that brings office professionals the latest news, hints and tips in various categories like career, events and travel, unveiled the first awards that honor the best of the best in office products and services voted on by those who know best, the administrative professional.
They asked their readers, administrative professionals all over the country, what they thought were the best of the best products and services, and the winners are:
2014 Our Favorite Award Winners:
Best File Folders
Smead
Best Staplers
Swingline
Best Pens
Pilot
Best Label/Label Makers
Avery (for labels)
Brother (for label makers)
Best Office/Copier Brand Paper
Hammermill
Best Calendaring Programs
Outlook
Best Online Travel Websites
Expedia
Best Shipping Service
Fed Ex
Best Car Rental
Enterprise
Best Shredders
Fellowes
Business Mobile Phone
iPhone
Best Laptops
Dell
Best Tablets
iPad
Best Printers
HP
Best Airline:
Southwest
Best Hotel for Stay:
Marriott
Best Hotel for Meetings:
Marriott
What are your favorite office supplies? Leave us a comment below.