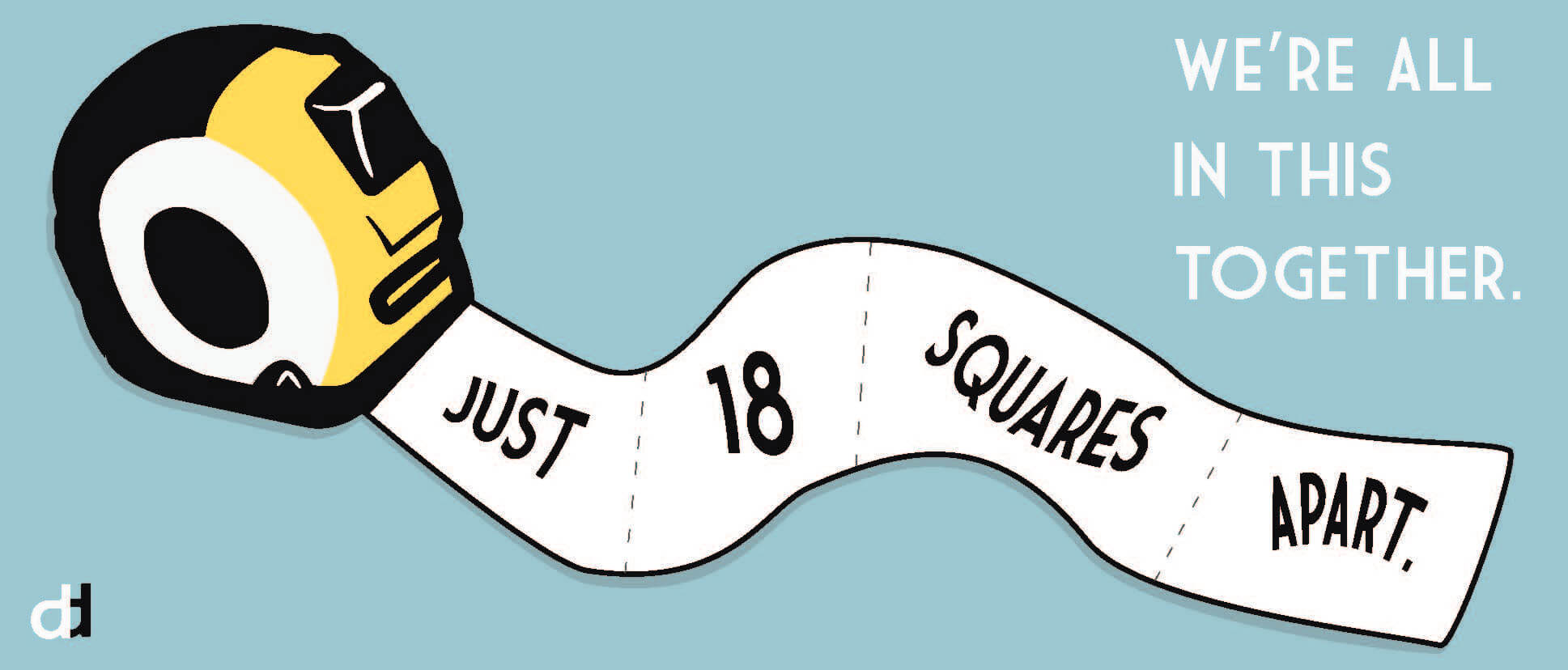 A few months ago, the creative people at Paradowski, a local ad agency, started work on an open-invitation poster series called Apart: Posters from a Social Distance to support pandemic relief efforts. Creative types from all over the country ended up submitting more than 150 designs that Paradowski has been selling as posters and postcard packs. To date, they've raised over $13,000, and after orders are fulfilled, they're going to donate 100% of the proceeds to the World Health Organization
Not only did Office Essentials buy the poster above, we're trying to spread the word about the project to help Paradowski raise even more money.
Please note, however, that all sales close on Monday, June 15, and any remaining orders will ship soon thereafter. Posters and postcards will ship separately. Paradowski will also host a virtual party at the gallery on Friday, June 12, so save the date!
We — meaning OE — will update this post with those details when we hear them from Paradowski, so make sure you use the buttons below to follow our social channels, so you don't miss anything.
About our poster 18 Squares Apart from the artist's perspective:
This poster takes two "hot button" topics that have been constantly fed to all of us for the last month and created a humorous way of dealing with it. Don't know what 6 feet apart looks like? Don't have a tape measure? Then take that precious commodity of sought after toilet paper and roll out 18 squares. It was created by Ddesigns in St. Louis, MO.