Office Essentials IT Tech Store has the technology products your business needs at the best prices you'll find. Quit taking chances on web sites and companies you don't know.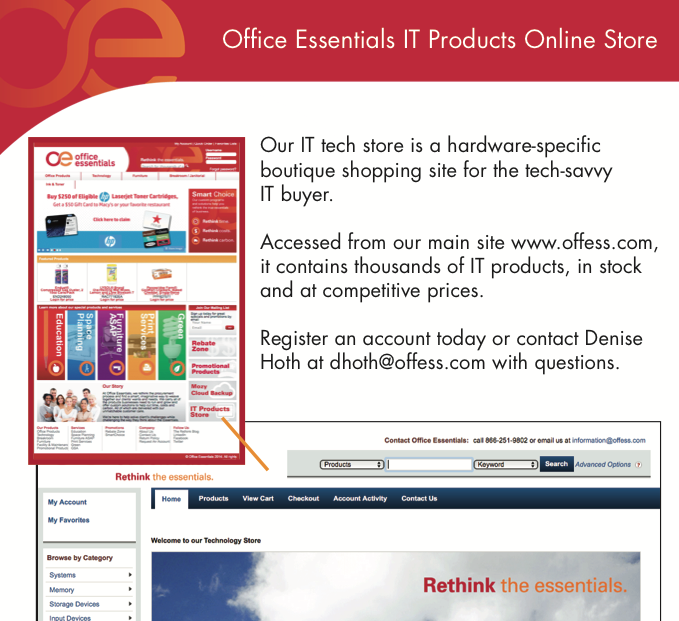 If you've ever ordered IT products for your business online, you know that it can feel like rolling the dice. Is this product the exact one I want? What happens if something goes wrong? Is there someone there I can talk to?
At a lot of technology sites on the web, it can be hard – if not impossible – to ask a question of a real person. We think there's a better way, and we don't think you should have to sacrifice pricing to get it.
Our new IT tech store is a hardware-specific boutique shopping site for the tech-savvy IT buyer.
Accessed from our main site www.offess.com, it contains thousands of IT products, in stock and at competitive prices.
More Information
To see those prices, register an account today or contact Nichole Wright, one of our Technology Specialists with questions.
If you aren't the technology buyer at your company, click the image for a printable PDF that you can give to the person who is.