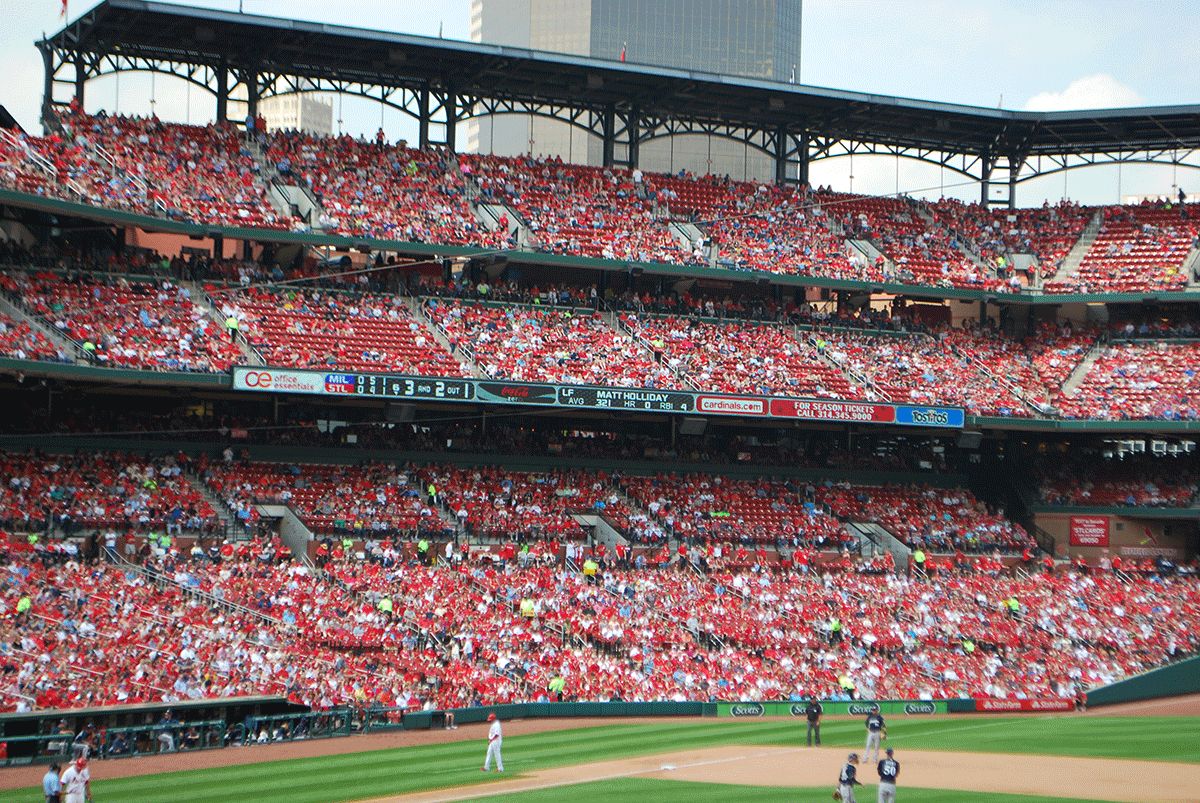 The St. Louis Cardinals attendance tops 3 million…again — Just as the team wrapped up another National League Central Division Championship, Office Essentials wrapped up our first year of sponsoring the St. Louis Cardinals.
We couldn't be happier with how our first season with the team went, and we hope at some point you were able to enjoy a game with us. (If not, next year!)
To cap off our first year, we learned that our digital sign at the ballpark was seen by 7 million eyeballs! The Cardinals announced that total attendance at Busch Stadium this season was 3,520,889, the 12th season in a row in which the team's attendance has topped 3 million. According to data released by the Cardinals, the team sold out 37 games and average attendance per game was 43,468 fans.
This was the third time in franchise history that the Cardinals averaged more than 40,000 people per game, with the others being in 2007 and 2014.
The Cardinals had the second highest total attendance in Major League Baseball, according to data from ESPN. Only the L.A. Dodgers, with total attendance of 3,624,036, ranked higher.
Congratulations to the Kansas City Royals — While it technically didn't happen this week, we do have an office in Kansas City, too, so we also want to pass on our congratulations to their Royals for winning the American League Central Division crown. Obviously, everyone here at Office Essentials is pulling for a St. Louis — Kansas City World Series.