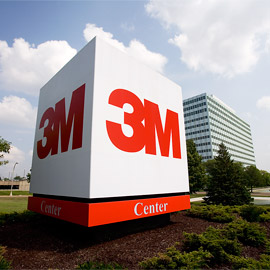 Congratulations to our vendor partner 3M for beating out Google to claim the top spot in a national survey of millennials as the most preferred potential workplace.
The survey findings show that millennials seek out the same values in the workplace that we subscribe to here at Office Essentials: fair treatment, corporate social responsibility and strong company benefits, which include flexible work schedules. It's exciting to see that a partner we work with everyday — actually 3, Microsoft and Samsung made the list as well — is being recognized as a leader in promoting these values to the next generation of workers.
The National Society of High School Scholars surveyed 13,000 students and young professionals between the ages of 15 to 32, and according to Minnesota's Star-Tribune newspaper, 3M CEO Inge Thulin said younger employees and applicants have noted 3M's sustainability projects and its three-to-12-month leadership development program. In addition, 3M has a commitment to geographic, linguistic and ethnic diversity. 3M's top management represents many races and countries from around the world.
Office Essentials actually has three vendor partners in the listing, noted in bold below. Congratulations to all of them.
Top workplaces for millennials
3M
Google
St. Jude Children's Research Hospital
Walt Disney Co.
Local hospitals (EMT, etc.)
FBI
BuzzFeed
Apple
Central Intelligence Agency
Amazon
Children's Healthcare of Atlanta
Health Care Service Corp.
Mayo Clinic
Microsoft
Nike
US State Department
Universal Studios
Netflix
DreamWorks Animation
The New York Times
Boeing
National Security Agency
Abercrombie & Fitch
Blue Cross and Blue Shield
Samsung