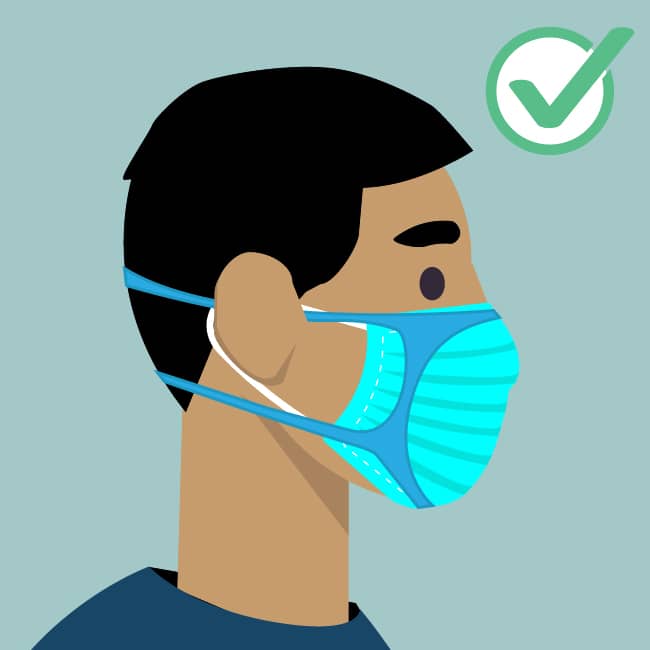 The CDC says 2 masks are better than one for preventing the spread of COVID, especially the newer, more contagious varients.
Two methods substantially boost fit and protection, according to a CDC report and updated guidance on its website. One suggestion is wearing a cloth mask over a disposable surgical mask. The second suggestion is to improve the fit of a single surgical mask by knotting the ear loops and tucking in the sides close to the face to prevent air from leaking out around the edges, forming a closer fit.
Both of those methods served to reduce exposure to potentially infectious aerosols by more than 95 percent in a laboratory experiment using dummies.
"We know that universal masking works," said John T. Brooks, medical officer for the Centers for Disease Control and Prevention's covid-19 response. "And now these variants are circulating … whatever we can do to improve the fit of a mask to make it work better, the faster we can end this pandemic."
Ending this pandemic. That is something we would all like to see.
Office Essentials has the masks and other PPE you need to keep your employees safe.
We've talked before about the importance of having a PPE supplier you can trust. Depend on Office Essentials for all of your PPE needs.
Get our latest, greatest, non-publishable PPE Hot Buy Flyer.
We can't post this pricing, it's too good. So send over your email and we will send you the flyer right away.