It's not always the big things that determine whether or not you are happy at work. Often, it's the small things that you can control.
Mashable has a great list with some awesome artwork that is definitely the place to look if you need some inspiration to be happier at work. Here's a sample from their list of 15 Easy Things You Can Do To Stay Happy At Work: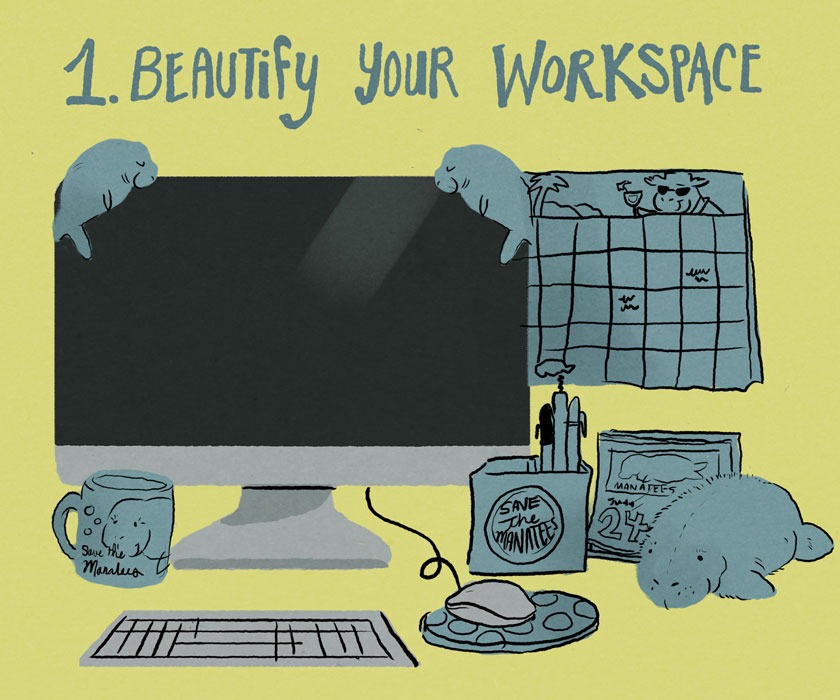 You personalize your home; why not personalize your desk? Make your cube or office a pleasant place to work with a few framed photos, a decorative pen holder or a tiny cactus.